Miners rush to Bitcoin after Taproot makes landfall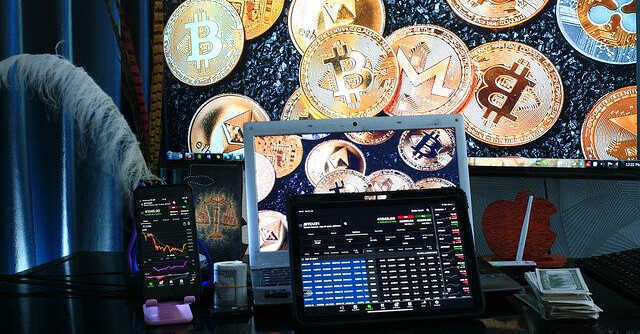 Bitcoin hash rates have surged over the past few days, bringing it close to the all-time high hash rate that it has ever recorded.
On November 15, reports stated that Bitcoin has hit a hash rate of 184 Exahash per second (EH/s). The figure brought Bitcoin close to its all-time high of 191 EH/s, which it reached in May 2021. Since then, the Bitcoin hash rate has backed away to around 175 EH/s, but remains closer to its highs.
The hash rate measures the mining power that a cryptocurrency's blockchain network demands. A higher figure in a cryptocurrency's hash rate signifies a higher amount of power consumption in its mining. This means that with a higher hash rate, Bitcoin will now consume more power per second of operation.

As a result, calculated for the cost of power consumption of Bitcoin mining rigs (or computers used to collectively mine Bitcoin), a higher hash rate signifies greater difficulty in mining it – or any other crypto asset, for that matter. This, in turn, keeps illicit miners from getting easy accessibility to mining it, therefore making it safer, more private and more secure.
The recent steady growth in Bitcoin hash rate comes after it declined by over 42 per cent since its May 2021 high. In August 2021, post the fall, Foundry CEO Mike Colyer projected that a surge should be on the cards. Speaking to CNBC USA, Colyer said, "We have seen the bottom of the hash rate decline, and it is nothing but up from here. The next adjustment reflects the fact that miners are building out capacity and plugging in new machines. There is an enormous amount of machines coming out of China that need to find new homes."
Interestingly, the surge in Bitcoin hash rate came as its Taproot upgrade rolled out recently.

The latter has signified the possibility of smart contracts on the Bitcoin network, alongside making it more secure and private. Various analyses have stated that the upgrade can also mean reduced transaction costs on the Bitcoin network, as well as improving the speed and efficiency of Bitcoin transactions.
Earlier today, Bitcoin prices saw a drop for the first time in recent weeks, after its recent historic surge saw it hit new record prices. The recent surge in crypto prices pulled the valuation of the entire crypto market above $3 trillion, but earlier today, Bitcoin dipped below $60,000 for the first time in close to three weeks.
---