Pandemic pushed IT leaders step up cloud adoption, AI, ML, 5G: Study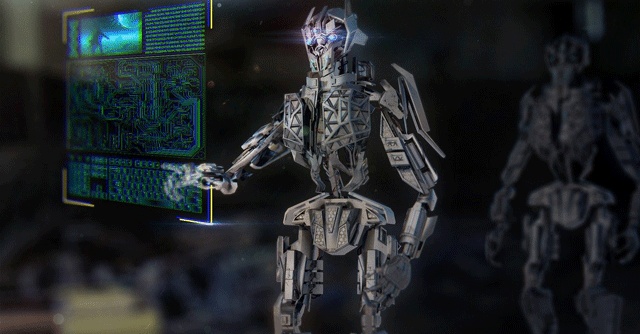 The global pandemic has accelerated adoption of cloud, artificial intelligence and 5G by organisations. Chief technology officers, chief information officers and IT directors of several global organisations have reiterated the importance of these technologies for business continuity and future growth in a new survey by the Institute of Electrical and Electronics Engineers (IEEE).
Of the 350 IT heads who participated in the survey, 60% said they have stepped up the adoption of cloud computing, 51% said they have done the same for AI and its subsets including machine learning, while another 46% said they have boosted use of 5G technology.
Majority of IT leaders are positive about harnessing artificial intelligence for their companies. The survey found 95% in agreement and 66% in strong agreement that AI will drive most of the innovation in the next 1-5 years, irrespective of the sector or industry.

The survey also shows that there is a greater awareness among technology heads about climate change and inclination to leverage technologies in a way that would have minimum impact on the environment.
Around 92% of the participants agreed and 60% strongly agreed that smart building technologies for sustainability, decarbonisation and energy savings is their top priority.
According to the survey, robotics is another technology that many IT leaders are excited about and 81% said that in the next five years, 25% of their operations will be powered by robotics.

Around 77% said that robots will be deployed to enhance nearly every business function.
The adoption of robots will vary from industry to industry. The participants believe manufacturing and assembly (33%) will see the highest adoption, followed by healthcare (26%) and earth and space exploration (13%).
In terms of challenges and concerns, the survey shows that 49% of IT leaders believe that the rapid proliferation of devices for work will become unmanageable.

In certain regions, this number is even higher. For instance, 78% in India, 64% in Brazil and 63% in the US were in agreement over this. At the same time, 87% in China 52% in the UK disagreed with this.
The adoption of new technologies can also widen the attack surface. Most IT heads are aware of it and call cybersecurity a top concern.
For 39% of them, employees using their own devices is a major concern while for 35% its cloud vulnerability. For 27% it's data centre vulnerability, while 26% are worried about coordinated attacks on their network and 25% about ransomware attacks.

Around 92% said that their organisation is now better prepared to deal with data breaches or other emergencies like natural disasters than they were a year ago. They attributed this to the pandemic as it accelerated their preparedness.
The survey found that 59% of technology leaders want to use drones in the next five years to improve security and for surveillance.
With workers retiring to offices, 97% of technology leaders said their team is working closely with other departments including HR to deploy apps for office check-in, space usage data and analytics in addition to tracking employee productivity, engagement and mental health.

---