Another DeFi hack adds $120mn to stolen crypto tally, BadgerDAO launches investigation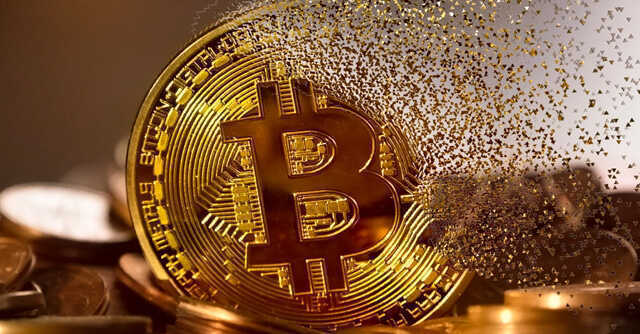 Crypto hackers stole over $120 million, or over Rs 900 crore, from multiple cryptocurrency wallets linked to decentralised finance (DeFi) platform, BadgerDAO. This highlights yet another incident where crypto attackers are increasingly targeting DeFi platforms and vulnerabilities and user gaffes to steal funds.
Data from PeckShield, a blockchain security firm, revealed details of crypto wallets and their corresponding holdings, largely in Bitcoin (BTC) and Ether (ETH), that were stolen through the BadgerDAO DeFi platform. The losses account for over 2,000 BTC and 150 ETH crypto tokens that were stolen across various wallets.
BadgerDAO has officially acknowledged the hacks on its platform. An official statement by the DeFi platform has informed that all smart contracts on it have been paused "to prevent further withdrawals."

Also Read: Global blockchain market to be worth $67.4 billion by 2026, energy and fintech key segments: Report
"Badger has retained data forensics experts Chainalysis to explore the full scale of the incident, and authorities in both the USA and Canada have been informed. Badger is cooperating fully with external investigations as well as proceeding with its own," the statement reads.
This is the latest instance of how attackers are exploiting DeFi breaches to steal massive crypto funds. Data from The Block Research disclosed how in October 2021, over $150 million in crypto tokens were stolen from various wallets by exploiting flash loan issues. As of last month, over $680 million, or Rs 5,000 crore was stolen from numerous DeFi platforms, as total value of locked-in crypto tokens on DeFi platforms crossed $80 billion.

DeFi platforms offer decentralised financial products built on blockchain networks such as Bitcoin or Ethereum. Smart contracts on blockchain networks enable users to conduct transactions using crypto tokens, but the latter are also being exploited by attackers to steal tokens worth millions – and collectively, worth billions of dollars.
The actual amount of crypto stolen from DeFi platforms has already exceeded $1 billion, but some chunk of stolen tokens have also been recovered. DeFi platforms such as BadgerDAO are lucrative as they allow users to "bridge" their tokens such as BTC to the Ethereum blockchain, as 'wrapped Bitcoin' (WBTC). This allows users to use BTC through smart contracts on DeFi networks, but the safety aspect is increasingly looming large.
For example, the PeckShield data on BadgerDAO states that one crypto wallet saw over 900 BTC being stolen from it, with net theft from the single wallet amounting to over $50 million, or over Rs 375 crore.

---