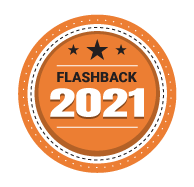 People are spending more time on social media networks. India has 448 million social media users who spend 2.25 hours on average every day, shows Global Statistics' report. This number is expected to grow even further as more users will migrate from feature phones to smartphones.
On this note, here are some of the key trends that will shape social media in 2022.
Metaverse in social media
Facebook's ambitious plan to transform into an augmented and virtual reality (AR/VR) based social network called Metaverse has also triggered a lot of interest globally including in India. Even though Facebook's Metaverse work is still in progress and may take years to be ready for mass use, other social media companies can be expected to cash on the trend with their version of Metaverse. Several Indian startups are already working on Metaverse for celebrities where they can interact with their fans through digital avatars and sell merchandise as non-fungible tokens (NFT).
Also read: Five metaverse projects to watch in 2022
Voice-based social networks
Voice is the hot new medium for group chats on social media The recent success of the voice-only social network Clubhouse, founded only in 2020, is a testimony of that. The app has been downloaded 34 million times as per SensorTower, while its user base has grown to 10 million, as per news reports. The unprecedented interest in this new social media has caught the attention of mainstream platforms too. Twitter already has a voice-only mode called Spaces, while Facebook is working on something on similar lines. We expect this trend to grow further next year.
Also read: Clubhouse adds support for five Indian languages on Android, iOS coming soon
NFT and blockchain on social media
NFT or non-fungible tokens has generated a lot of interest on social media networks. User interaction aside, now social media companies want to drive the conversation on NFT. Twitter recently teased a new feature that would allow its users to authenticate NFTs on the platform and even display their NFT by linking their crypto wallets or Open Sea accounts with Twitter. On another note, users will soon be able to sign into their online services including social media networks using Ethereum accounts.
New York-based company Spruce, which won the rights to Ethereum Foundation (EF) and Ethereum Name Service's (ENS) new Request for Proposal (RFP) for sign-ins has started working on its implementation. As interest in NFTs, cryptos is bound to grow, we can expect more social media companies to follow suit.
Also read: Marquee brands that have jumped on NFT bandwagon in 2021
More growth in the social media commerce
Using social media as a virtual showroom to display products is not new. What is new is that now social media companies are allowing consumers to purchase products directly from the platforms. The availability of Unified Payment Interface (UPI) in WhatsApp is expected to drive this trend further. According to a WATConsult report, the number of consumers engaging in social media commerce in India is expected to reach 228 million by the end of 2022, up from 157 million this year.
Read more: UPI transactions cross record $100 bn for first time in Oct
Tightening of rules to increase accountability
The leak of internal Facebook documents by whistleblower Frances Haugen has enforced the belief that social media companies are not doing enough to curb the misuse of their platform to spread misinformation and hate speeches. In 2021, India notified the IT (Intermediary Guidelines and Digital Media Ethics Code) Rules to make them more accountable and prevent their misuse. More recently, the joint parliamentary committee (JPC) on the data protection bill also recommended that social media platforms that do not act as intermediaries should be treated like publishers. The general direction of these regulations indicates a tough year ahead for social media networks.
With several state elections lined up next year, their misuse is likely to grow and failure to comply with the new rules will lead to more face-offs with the government.
Read more: India's Data Protection Bill: A timeline of everything so far
---