India smartphone market grows in double-digits in 2021, 5G shipments increase 6 times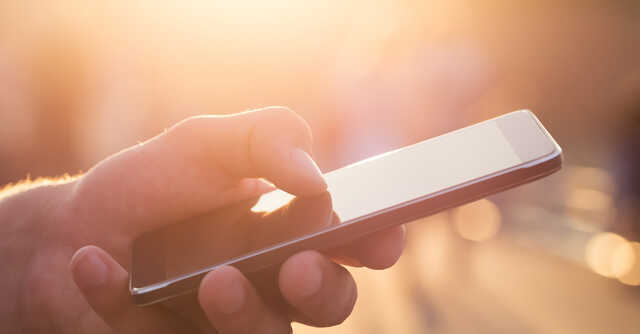 Shipment of 5G smartphones in India increased by six times in CY 2021, accounting for 17% of overall shipments in the year, said Counterpoint Research, a market research firm, in its latest report. This has also led to double-digit growth in overall smartphone shipments, which grew by 11% year-on-year (YoY) in CY 2021. India shipped a total of 169 million smartphones during the year up from 152 million in 2020 when shipments had declined by 4%.
The price of entry-level 5G devices has also come down by 40% in the last six months, the report shows. This can be attributed to the launch of affordable 5G chipsets that are now being used in several under Rs 20,000 devices.
India still doesn't have 5G services, but it is expected to roll out some time at the end of this year or next year. Major telcos in India have conducted several pilots for testing 5G in different regions and sectors.

Counterpoint report also shows that people are now spending more on smartphones.
Shipment of above 20,000 smartphones increased by almost 100% in the year. The shipment of smartphones in the price range of Rs 20,000 to Rs 30,000 increased by 95%, while the Rs 30,000 and higher segment increased by 98%. Apple has been one of the key beneficiaries of this growth. According to Counterpoint, 2021 was the best year for Apple in India as it shipped its highest ever 5.4 to 6 million units, accounting for 70% of the market share in the Rs 45,000 and above segment.
Also read: Airlines vs Telcos: Why 5G rollouts are grounding flights

The increase in demand for high-end smartphones has also impacted the retail average selling price (ASP) of smartphones in India. As per Counterpoint, the ASP has increased by 13%. Shipments in the under Rs 10,000 segment fell by 5% indicating a growing desire to upgrade to better quality smartphones, even though some brands such as Jio is counting on this segment with the new Jio Phone Next smartphone.
Despite growing shipment for above Rs 20,000 smartphones, 77% of the smartphones were from the under Rs 20,000 segments with under Rs 10,000 accounting for 30% of it, the report shows.
Counterpoint analysts feel the Indian smartphone market will continue to grow in double digits in 2022, driven by demand for 5G devices in the mid-to-high-end segment.

---