Filmmaker Suneel Darshan files FIR against Sundar Pichai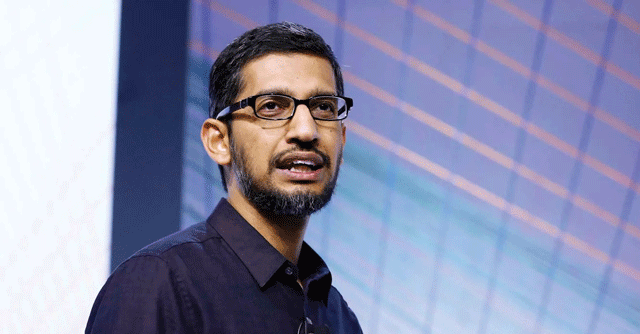 Filmmaker Suneel Darshan has registered an FIR against Alphabet CEO Sundar Pichai and five other Google executives over a copyright infringement case, according to an ANI report.
Darshan alleged that the film, released in 2017, was uploaded on Youtube by multiple individuals and that repeated requests to bring down the movie from the platform have not yielded any results.
"I have not given the film rights to anyone. I have been fighting the battle against YouTube for many years. I am yet to receive any response from them. I make movies and they are my property. Someone else is uploading them with billions of views, YouTube and others are earning from it," Darshan told Indiatoday.in.

"I finally had to approach the court on the matter, after which the court ordered Mumbai police to file an FIR and investigate," Darshan added.
Pichai was conferred with India's third-highest civilian award, the Padma Bhushan, on the evening of Republic Day on January 25.
Earlier in December 2019, Darshan had won a copyright infringement case against Google and Youtube, after an eight-year-long court battle. He had filed a similar case of infringement, to which the court awarded him damages worth Rs 50,000 and also restrained Google and Youtube from using clips from his movies.

He had filed the case alleging that the platforms had used his audio-visual songs, cinematograph and sound recordings without permission.
YouTube has been at the centre of multiple copyright infringement cases in the recent past. The most recent being gaming studio owner Krafton filed a lawsuit against YouTube for refusing to remove videos from games known as Free Fire and Free Fire Max gameplay, which it alleged are clones of its popular title PlayerUnknown Battleground.
---