Intel rolls out AI chips to take on Nvidia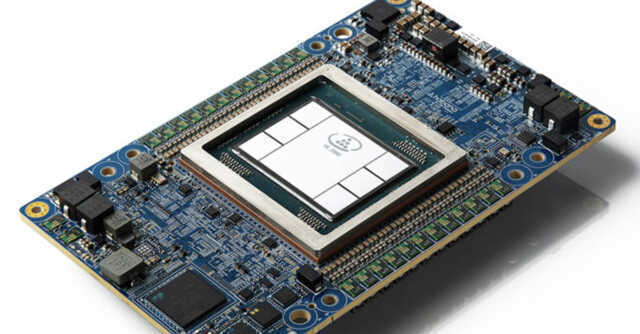 Intel has launched two deep-learning-based chips focused on AI, which it claims also lowers computational costs.
The two chips — manufactured by Habana Labs, an Intel portfolio company — are the Gaudi2, specialised for AI training, and the Greco chip, which is to be used for AI inferencing, the company said in a statement.
While AI inferencing refers to the process of using trained neural network models to make a prediction, AI training refers to creating the basic model or machine learning algorithm that can then be used for inferencing.

Gaudi2 can help Intel customers train increasingly large and complex deep learning workloads with speed and efficiency, and we're anticipating the inference efficiencies that Greco will bring," said Sandra Rivera, Intel executive vice president and general manager of the Datacenter and AI Group.
Intel said that the new chip will compete against the likes of Nvidia's A100 Graphics Processing Unit, which was released back in November 2020. Link-
According to Intel's own benchmarking standards, the company claimed that it can perform significantly better than the Nvidias.

"Compared with the A100 GPU, implemented in the same process node and roughly the same die size, Gaudi2 delivers clear leadership training performance as demonstrated with apples-to-apples comparison on key workloads," said Eitan Medina, chief operating officer at Habana Labs.
According to an April 2020 paper by Director for Technology and National Security at White House National Security Council, Saif M.Khan, training a leading AI algorithm can require a month of computing time and cost $100 million.
Khan had stated that specialised AI chips are crucial for cost effective implementation of AI at scale, as running new AI applications on older chips can "cost tens to thousands of times more".

This is where chipmakers such as Nvidia and Intel have been focusing on. In this series, Intel acquired AI chip startup Habana Labs in December 2019 for $2 billion, which has now launched these two chips.
---