Indian exchanges delist Luna: How to get value out of your holdings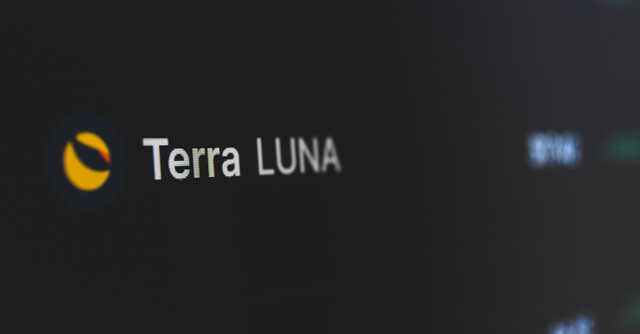 US dollar-pegged stablecoin Terra (LUNA) saw a historic crash over the past two days, with its price per token crashing by nearly 100% to fall below $1 as of earlier today. This initiated most major cryptocurrency exchanges around the world and in India, including the likes of WazirX and CoinDCX, to delist both LUNA and TerraUSD (UST) – as their underlying blockchain, Terra, was halted.
If you held LUNA as one of your tokens on any exchange, there are a limited number of avenues left for you to get some value out of your investments. At the time of publishing, most crypto exchanges that had listed LUNA have already stopped all trades of the stablecoin.
Users of CoinSwitch Kuber, a centralised exchange (CEX) for trading crypto tokens in India, has announced delisting of the tokens earlier today. Its statement clarifies that users holding LUNA would still be able to sell their tokens through the platform by 5PM today, on Friday, May 13.

WazirX, which is backed by global crypto exchange Binance, announced earlier today that it has delisted and stopped trading for LUNA on its platform. Users holding LUNA in their accounts were required to link their Binance account to WazirX, and do a free transfer of their LUNA tokens. Binance, on its part, allowed spot trading of LUNA through its platform until 2PM today, which would have allowed the remaining holders of LUNA to get some value out of their investments. The deadline has now expired.
Indian CEX CoinDCX also issued a statement earlier today, saying that while the token was removed from its app, those holding it would still be able to sell it through the CoinDCX Pro service, or the exchange's desktop portal. However, CoinDCX's support account on Twitter has replied to user queries to state that the coins have now been delisted from its website as well.
Earlier today, the promoters of Terra tweeted stating that the blockchain was halted "to come up with a plan to reconstitute it." Terra, which had a valuation of over $18 billion less than one week ago, fell to less than $6 million as of earlier today.

Unlike other private crypto tokens, LUNA was pegged to UST, which was controlled by a set of complex algorithms. The latter would decide to generate or burn stablecoins in order to regulate the price of LUNA. The concept behind stablecoins was to peg a token to the value of a tangible asset, such as the US dollar. In this case, the algorithms were ideally built to at least maintain a value of $1 – and LUNA's value fell below this over the past two days.
---