Global semiconductor revenue to decline in 2023 amid inflation, demand worries: Gartner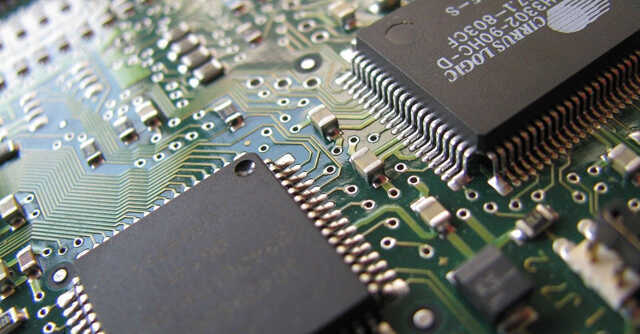 The global semiconductor market is witnessing a slowdown, driven primarily by weak consumer markets across the world. A report published on July 27 by market research firm Gartner slashed the expected growth rate of global semiconductor revenues for 2022 — down from a projected 13.6% growth pace last quarter, to 7.4%. The market could get worse in 2023, according to Gartner, which projected a decline of 2.5% next year for revenues earned by global semiconductor firms.
While semiconductor revenues grew 26.3% annually in 2021 to reach $594.95 billion last year, the same is tipped to reach $639.22 billion this year. In 2023, Gartner forecasts the global revenue to decline to $623.09 billion.
The causes of the decline, according to Richard Gordon, vice-president of practice at Gartner, include "rising inflation, taxes and interest rates, together with higher energy and fuel costs." Such ongoing economic conditions, Gordon said, are "putting pressure on consumer disposable income" and "affecting spending on electronic products such as PCs and smartphones."

Gartner's projections are in line with industry stakeholders in India. On July 20, Tarun Pathak, research director at Counterpoint India told Mint that factors such as the rising dollar and a slump in demand for consumer electronics have caused inventories of such devices and appliances to build up. According to Pathak, India's typical electronics inventory of around four weeks stands at "nine to 10 weeks" due to slower sales.
This, in turn, is causing device shipments to decline, which in turn leads to a fall in semiconductor shipments around the world.
However, Gordon added that while semiconductor revenue from the personal computer (PC) segment will decline 5.4% in 2022 and the smartphone segment growth will fall to 3.1%, the data centre demand is likely to offer much-needed respite for chipmakers such as Taiwan Semiconductor Manufacturing Company (TSMC) and Samsung Semiconductor.

"Semiconductor revenue from the data centre market will remain resilient for longer (20% growth in 2022) due to continued cloud infrastructure investment. In addition, the automotive electronics segment will continue to record double-digit growth over the next three years as semiconductor content per vehicle will increase due to the transition to electric and autonomous vehicles. The semiconductor content per vehicle is projected to increase from $712 in 2022 to $931 in 2025," he said.
---