Google denied Play Store approval to Trump's Truth Social app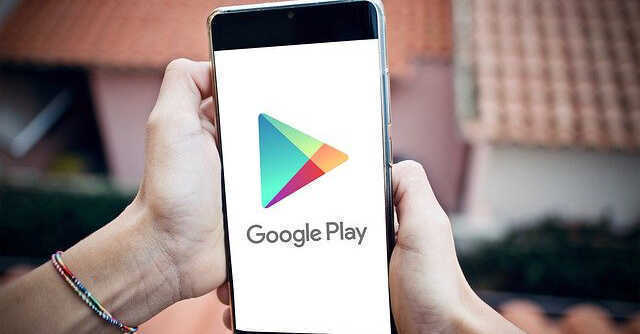 Former US President Donald Trump's social media app continues to face challenges to secure a place in Google's Play Store. Although the app is available on the Apple App Store, Google is denying approvals for the Truth social app on Play Store due to insufficient content moderation.
The main issue appears to be violent threats that, somehow, keep popping up on the platform dedicated to hardcore Trump supporters. For example, in response to a post from former Trump national security adviser Michael Flynn, an account called "TheVictim24" posted earlier in August, "It's be nice if you people weren't just okay with the military and police stage a rebellion and framing civilians. Zero people trust the police and if the military comes in, we'll kill them. Someone admit this nation needs to be nuked because it's satanic."
According to a report by Axios, Truth Social is failing to moderate these threats, or at the very least, label them as sensitive content, which is preventing the app from being approved for use by Google. Of course, the moderation team is probably busy these days thanks to Truth Social's biggest power user: Donald Trump.

As per the Axios report, the former president also shared disturbing memes about Joe Biden and the "crime of the century" on the 2020 presidential election, which is sure to tamp down the number of threats on the platform.
"On August 19, we notified Truth Social of several violations of standard policies in their current app submission and reiterated that having effective systems for moderating user-generated content is a condition of our terms of service for any app to go live on Google Play," Google said in a statement. The search giant has noted that the social media app violates some of its guidelines.
In response to Google's allegations, Trump's social media company has said that it has "continuously worked in good faith with Google to ensure that the Truth Social Android App complies with Google's policies without compromising our promise to be a haven for free speech," the company said.

On top of the Google issue, Truth Social was recently denied a trademark application, and the platform reportedly owes $1.6 million to its web hosting company after it stopped making monthly payments.
To recall, Trump was banished from all social media accounts, including Facebook, Twitter and even Google's YouTube, after he was accused of inciting the rioters involved in attacking the Capitol Hill building in 2021.
In April 2022, Trump's Truth social app was reportedly the most downloaded free iPhone app in the App Store. Interestingly, when Tesla CEO Elon Musk was in the process of taking over Twitter, he invited Trump to rejoin Twitter. Musk was against Trump's ban and criticised Twitter executives for banning him. However, Trump had politely declined his offer.

Not just Google, some other tech platforms are also acting cautiously on Trump's new app. Last year, many platforms banned Trump along with some right-wing apps and extremist personalities, following the January 6 attack on the Capitol.
In January 2021, Google also suspended Parler, a social media app for conservatives, from its Play Store over its failure to remove "egregious content". The app is still banned from the Play Store.
Denial of approval on Play Store after almost a year of its launch is a major setback for Trump's social media app, as a chunk of the people cannot download or use the app.

The US smartphone market includes about 40% of Android users, according to a recently released report by Counterpoint Research.
---