Ex-Facebook exec launches Web3 asset management platform Heru Finance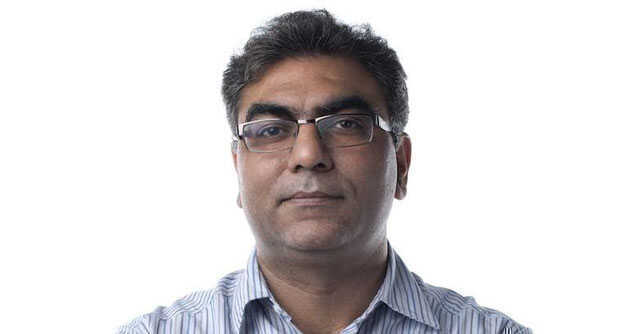 Prashant Malik, one of Facebook's first 40 employees, has launched a new company, Heru Finance, a platform providing opportunity to invest in Web 3.0 and crypto assets.
Malik, recognised as the Inventor of Cassandra, the distributed database used by Netflix, Meta and several global enterprises, said, "We started Heru because we realised that working professionals want to invest in this new asset class, but neither have time nor enough knowledge to make the right decisions. At best, the options they have available today are buying tokens or index funds on crypto exchanges & other platforms, which by nature are extremely volatile — and can lead to huge losses."
Malik claimed that the investment strategies on Heru are actively managed and have shown up to 50% positive returns in last 3 months, compared to capitulation in crypto prices during the same time frame."

The platform boasts a strong technology stack including a robo-advisory that profiles every investor and matches them to a unique set of investment strategies. The investment team also uses HQS (Heru Quant Stack) which processes data points from search, social, meta, and content platforms and converts them into actionable trading decisions.
"There are other tech solutions that the team are working upon and plan to make live shortly," he mentioned.
"Our target audience are working professionals with total investable wealth of more than 1 Cr and a long-term investment perspective. For HNIs/UHNWIs, the platform provides exclusive investment opportunities in hand-picked blockchain and web 3.0 companies who can provide strong returns. Think about investing in Amazon, Facebook, Netflix, just when the Digital Revolution had started!" said Malik.

The founding team comprises Neeraj Bagdia, Tanuj Moorjani, Ganesh Kompella and Karan Ahuja who are ex-entrepreneurs, technologists and early blockchain investors.
While Web 3.0 and the underlying technology (blockchain) is seeing mainstream adoption across the world, it is providing a new asset class for users to invest in, over the past few months, investors have witnessed high volatility, regulatory clampdowns, and asset freeze across prominent platforms.
The global Web3.0 market size reached $3.2 billion in 2021 and is expected to register a CAGR of 43.7% to reach $81.5 billion in 2030, according to Emergen Research published in June 2022. It also said that as entrepreneurs make a beeline to launch Blockchain and Web3.0 startups, they first need to first gain a clear understanding of the current technology and how it will impact their shift towards Web 3.0.

---