A brief history of Elon Musk's bid to buy-not buy-but buy Twitter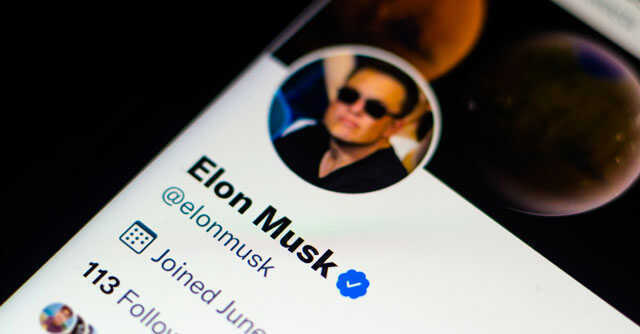 After months of tussle, lawsuits, verbal accusation and more, the world's richest man, Elon Musk, now owns Twitter.
On Thursday night, Musk closed his $44 billion deal to buy the microblogging platform. He also fired some of the top Twitter executives including the chief executive and chief financial officer. Musk had arrived at Twitter's San Francisco headquarters on Wednesday and met with its employees.
The closing of the deal followed months of drama and legal challenges and Musk changing his mind about buying the company has led Twitter to an uncertain course. Here is a timeline of events that unfolded ever since Musk announced his plans to take over Twitter to the deal getting sealed.

April 4: Musk buys a 9.2% stake in Twitter, thereby becoming the largest shareholder of the micro-blogging site. He made a passive investment of 73.5 million shares of common stocks in his personal capacity.
April 5: Twitter CEO Parag Agrawal announces that Musk will be joining the Twitter board. Musk suggests introducing the long-awaited 'edit option' via a Twitter poll for the microblogging site's 280-character format. Twitter says that the company is working on an edit option, which will be first tested on Twitter Blue, the company's paid service, but denies that it has anything to do with the changes suggested by Musk.
April 11: Twitter CEO informs the company's shareholders and employees that Musk has refused to buy Twitter. Musk files an amended disclosure with the SEC. He can now purchase as many shares as he wants. Without a board seat, he no longer has to act in the best interest of Twitter shareholders. At Twitter, which doesn't have a founder with majority control like other tech giants, employees are "super stressed," with speculations and anxiety.

April 13: A group of Twitter investors files a complaint in the New York Federal Court alleging Musk of delay in revealing his stake in Twitter so that he could buy more shares in the company at a cheaper price.
April 14: Musk made a bid of $54.20 a share to buy Twitter and warned that he might sell his stake in the company if rebuffed. In a letter to Twitter Chairman Bret Taylor, Musk says that this is his best and final offer, and if not accepted, he would need to reconsider his position as a shareholder. Same day, advocating for free speech, Musk suggests that Twitter should consider doing an open-source algorithm.
April 16: Twitter adopts the 'poison pill' defence to thwart Musk's attempt at a hostile takeover. In other words, it adopted a measure that would shield it from hostile acquisition bids, taking steps to thwart Musk's unwelcome offer to take the company private and make it a bastion of free speech.

April 21: The Tesla chief said that he had lined up a $46.5 billion package to finance his bid for Twitter, answering the biggest question that had loomed over his takeover offer.
April 24: Twitter board holds discussions with Musk to consider his buyout proposal. Later that day, Twitter accepted Musk's bid to take over the company and go private after working through the night, agreeing to one of the biggest-ever acquisitions of a tech company.
May 13: Musk tweeted that the deal was "temporarily on hold" because of concerns he had about fake accounts on the platform, prompting Twitter's shares to fall 10%.

May 16: Twitter Chief Executive Parag Agrawal defended his company's ability to fight spam accounts in a series of posts on the platform.
May 17: Musk said that the deal could not move forward until Twitter was clearer about how many of its accounts were fake, casting fresh doubt on his planned takeover of the social-media company.
June 3: Twitter said that the window had closed for federal antitrust regulators to block the deal, removing a barrier to the transaction.

June 6: Musk further accused Twitter of violating the merger agreement and "resisting and thwarting" his right to seek information on the actual number of fake accounts on the microblogging platform.
June 17: Musk addressed Twitter employees for the first time touching upon a wide range of subjects, from his views on improving Twitter's health to his ideas on 'free speech' while also hinting on a potential layoff.
July 8: Elon Musk officially sought to terminate the deal, saying Twitter hadn't provided enough information about the prevalence of fake or spam accounts.

July 12: Twitter sued Musk over his attempt to walk away from the deal, seeking to force him to honor the terms of the agreement.
July 19: A Delaware judge granted Twitter's request to fast-track its lawsuit, ordering a five-day trial in October, over Musk's objections.
Aug. 10: Regulatory disclosures showed Musk had sold nearly $7 billion of Tesla stock amid uncertainty over the fate of his Twitter acquisition.
Sept 13: Musk's legal team revealed that Peiter Zatko, Twitter's ex-head of security, burnt notebooks & deleted computer files at the behest of the company's senior managers, including Parag Agrawal. He accused them of making false or misleading statements about privacy, security, and content moderation on the platform.
Sept. 16: Musk accused the microblogging site of fraud by "covering up serious flaws" in the company's data security in the court filing. He alleged that Twitter hid from him that it was not complying with a 2011 agreement with the Federal Trade Commission (FTC) regarding user data.
Oct. 4: Musk revives his bid for Twitter at the original offer price of $54.20 a share, potentially avoiding a courtroom fight over the acquisitions. Shares in Twitter climbed as much as 23% on this announcement.
Oct. 14: Musk is being investigated in connection with his $44 billion acquisition of Twitter. Bloomberg reported that lawyers on behalf of Twitter wrote in a court filing in Delaware that Musk is presently under investigation by federal authorities for his conduct in connection with the acquisition of Twitter.
Oct. 20: Musk told potential investors that he would lay off about 75% of Twitter's workforce. This would mean that Twitter's workforce would drop from 7,500 employees to a staff of just over 2,000 and would be a significant reduction in the workforce that has left many employees unnerved as they worry it would hurt the company's ability to operate properly.
Oct. 21: Twitter stock fell when Bloomberg News reported that the US Federal government's Committee on Foreign Investment in the United States (CFIUS) was considering a review of Musk's impending takeover of Twitter — partially foreign-funded by some of the big Chinese, Saudi and Qatari investors — as well as his spaceflight organisation Space X (which, among its operations, launches military and intelligence satellites for the US government.
Oct. 24: Musk pledged to his co-investors in the deal that he intended to complete the transaction by the deadline. Musk has promised to provide $46.5 billion in equity and debt financing for this buyout. This figure includes the $44 billion price of the social media platform and additional funds for closing costs.
Oct. 26: Musk addressed concerns regarding job cuts at the company. He paid a visit to the Twitter headquarter on Wednesday assuring employees that he was not going to reduce the number of jobs at Twitter by such a massive margin, after employees started getting worried after reports emerged of Musk planning to cut nearly three-fourth of all jobs at the company.
Oct. 28: Musk completed his $44 billion Twitter takeover and fired top Twitter executives including CEO Parag Agrawal, CFO Ned Segal, general counsel Sean Edgett, and head of legal policy, trust and safety Vijaya Gadde on Thursday.
Musk tweeted on Thursday that he was buying Twitter "because it is important to the future of civilization to have a common digital town square, where a wide range of beliefs can be debated in a healthy manner."
He also changed his Twitter profile to read "Chief Twit". The billionaire even shared a picture of himself socializing at a coffee bar at Twitter headquarters.
Watch out this space for more updates…
---