Digantara to raise Series A funding in coming months, begin commercial services by 2024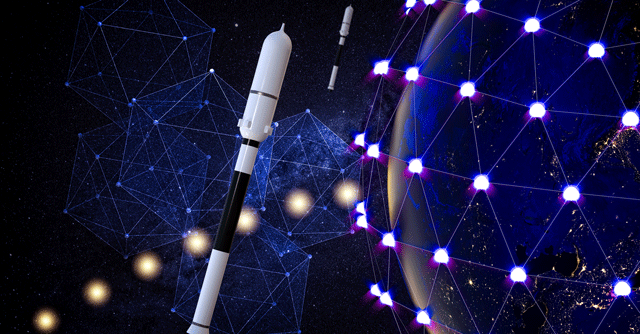 Bengaluru-based homegrown space startup Digantara, which specialises in space weather and debris-tracking, launched its second satellite aboard US-based SpaceX's Transporter 6 rocket on Tuesday, January 3. Speaking to Mint, Anirudh Sharma, chief executive of Digantara, said that the company expects to begin a beta version of its space data mapping service by the end of this year — before which the firm hopes to raise its Series A funding round.
"We plan to make at least two more launches this year, starting with a bigger satellite. The $2.5 million seed funding we raised in 2021 gave us ample runway to make at least three satellites, so we are well covered for our next launch. We also plan to announce our Series A funding round in the coming months, which would give us further runway. By the fourth quarter of this year, we plan to launch a beta version of our space data service with a couple of clients who have signed intent to work with us, and we'll give this data set to them for free. Our commercial services will begin by 2024, for which we will need at least eight space weather-sensing satellites in orbits, and one ground station — all of which we plan to build by then," Sharma told Mint.
Following the launch, Sharma explained that Digantara's initial set of launches — including its first launch of an equatorial satellite in June last year, and its second satellite that was placed in a sun-synchronous orbit (SSO) yesterday — will only be used for internal space data calibration purposes.

"The sun-synchronous orbit is a very crowded satellite orbit, and understanding the orbital environment in space is very important to understand the risks of injecting a satellite, or the life of a satellite. Typically, space agencies around the world have depended on statistical and historical data to understand the forces and space weather conditions that may act on a satellite, and prepare a satellite's algorithms accordingly to be maneuvered safely — since real-time maneuvers are not possible in space," Sharma said.
With increasingly crowded orbits, questions have been raised regarding the safety of satellites amid increasing space debris. In November last year, a study by British Antarctic Survey underlined that rising Carbon dioxide (CO2) levels in Earth atmosphere will slow down the pace of debris in space eventually falling into Earth's atmosphere and burning up — thereby keeping even more debris in space, within up to 500km orbits.
On this note, Sharma added, "Our 'space situational awareness' (SSA) data set generated from our satellites will help get a more accurate understanding of weather conditions, trajectories and debris in space, to prevent collisions in an orbit, or have radiation or magnetic forces impact the longevity of a satellite."

To be sure, SSA can be likened to the air traffic control (ATC) in commercial aviation — which offers coordination between aircrafts, and alerts them about prevailing weather conditions to avoid collisions or untoward changes in flight trajectories. However, unlike ATCs, SSA continues to remain a niche field — a market report by Stratview Research pegs global SSA services to grow at 5.1% annually to be valued at $1.98 billion by 2028.
---