Indians spent 4.9 hours daily on mobile phones in 2022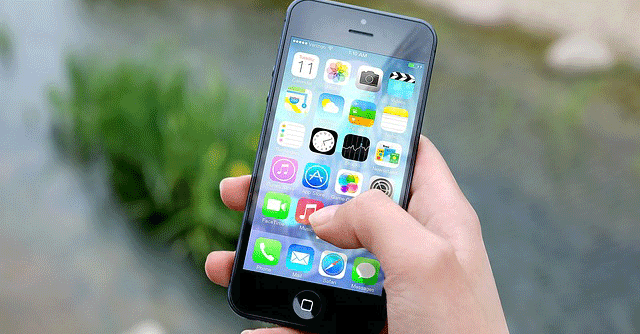 Indians spent 4.9 hours daily on their smartphones in 2022 making India the 8th country with the highest average hours spent on mobile per day per user, shows data.ai's (formerly AppAnnie) 'State of Mobile 2023' report, released on Wednesday. Most of the time spent by Indians on smartphones was on social media and video-sharing apps.
In comparison, the global time spent per user on smartphones was 5 hours, while in certain markets such as Indonesia, it was as high as 5.8 hours.
In terms of total time spent on smartphones, Indians clocked a total of 0.75 trillion hours while China recorded 1.1 trillion hours.

The report also found that the total number of annual app downloads in India reached a new high of 29 billion in 2022 making it the second biggest market after China, which saw annual downloads exceed 111 billion. The US was the third biggest app downloader with a total of 12 billion downloads.
Though downloads and time spent have increased, global consumer spending on app stores has decreased by 2% to $167 billion, according to the data.ai report. Spending on games has declined too.
"Amidst rising cost of living, consumers are having to prioritise where they spend their money. We see that entertainment continues to drive growth on mobile as dollars flow to video streaming, dating, short-form video, and travel, while gaming spending declines 5% year-on-yeae (YoY) to $110 billion," said Lexi Sydow, head of Insights at data.ai.

Despite the slowdown, spending on social media, utility, productivity, and finance apps remained strong in most markets including India. In India, consumers spent $31 million on social media apps, $7.2 million on utility and productivity apps, and $5.1 million on entertainment and streaming apps.
Further, the report shows that global ad spending on mobile will reach $362 billion in 2023 driven by video-sharing apps such as TikTok and YouTube.
Though ad spending will grow it won't be at the same growth rate as in previous years due to the economic headwinds which has forced brands to cut ad expenses.

According to data.ai, the annual growth rate of ad spending will shrink to 7.5% as compared to last year when it grew by 14% and 22.9% in 2021.
---