Investment in crypto companies drops by 42% in 2022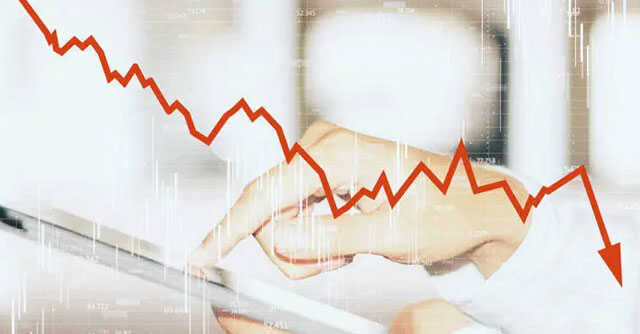 Investments in cryptocurrency companies fell 42.5% to $21.26 billion year-on-year, amid bearish market conditions, a report by CoinGecko has said. However, the cumulative fund raised was still higher than the total funding raised each year from 2018 to 2020.
2021 saw a massive jump in terms of the funds pumped in the cryptocurrency industry. The industry saw a record $37 million invested over the course of the year, which is the highest cumulative amount ever invested till date.
The report noted that despite low numbers in comparison to 2021, companies fared better than all the other years i.e 2018-2020, which points to the cryptocurrency industry's growth over the last five years which has led to more financial backing and increasing interest from institutional investors.

In terms of a quarter-wise funding breakdown, the investments in crypto companies reduced in each successive quarter of 2022. In 2022, funding for cryptocurrency companies shrank from $8.72 billion, which was raised in the first quarter to progressively lesser investments, with $5.92 billion in the second quarter, $3.61 billion in the third quarter and finally, $2.99 billion in the fourth quarter.
It is imperative to compare the quarter-wise numbers of 2021 as well. In the first quarter of 2021 crypto companies raised $5.58 billion with the explosive spike partly fuelled by greater institutional interest in 2020.
Subsequently, each quarter reaffirmed the growing interest in the crypto space, with companies raising $7.43 billion in the second quarter of 2021, followed by $8.99 billion in the third quarter, and the final quarter closed the year with a peak at $15.00 billion (+66.8% QoQ). Prior to 2021, the highest amount of funding in a single quarter was $8.19 billion in 2018 Q2.

The cryptocurrency industry has been having a very tough year globally as well as in India with the crash of FTX, one of the world's largest crypto exchanges headed by its erstwhile chief executive, Sam Bankman-Fried in November 2022, which prompted global crypto exchange Binance's chief executive officer Changpen Zhao to set up an 'industry recovery fund' to support 'strong' crypto ventures that may be under a liquidity crunch.
In India as well, cryptocurrency exchange WazirX which is operated by Zanmai Labs Pvt Ltd is currently under the ED scanner in a money laundering case, in pursuance of which the ED conducted searches on one of the directors of WazirX, and froze the exchange's bank balances worth ₹64.67 crore in August 2022.
---