Cognizant appoints ex-Infosys president Ravi Kumar as CEO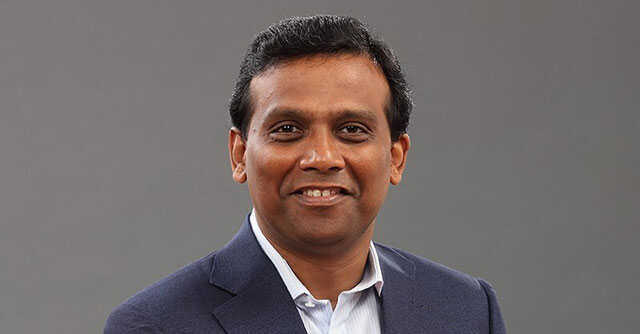 IT services firm Cognizant has hired former Infosys President Ravi Kumar S as its new chief executive officer (CEO) and a member of the Board. In a statement today, the company said that the change will be effective immediately. Kumar had quit Infosys in October and joined Cognizant as President, Cognizant Americas. At the time, analysts predicted that he was in line for the CEO role.
The Infy veteran succeeds Brian Humphries in both the roles. Humphries will remain with the company as Special Advisor till March 15, 2023 in order to facilitate smooth transition, according to a statement from Cognizant. He stepped down from the CEO role earlier this month after a four-year stint.
Kumar who had a 20-year career at Infosys, held various leadership roles, most recently serving as President from January 2016 through October 2022 at India's second-largest IT firm in terms of revenue. He also serves on the boards of directors of TransUnion and software services provider Digimarc Corporation. He has a bachelor's degree in engineering from Maharashtra's Shivaji University and finished his Masters in Business Administration (MBA) from the Xavier Institute of Management.

"I have watched Cognizant fundamentally transform its business, expanding its digital portfolio and capabilities, strengthening client relationships and partnerships, and meaningfully enhancing operational discipline. Cognizant is well-positioned for growth, and I'm excited to unlock the Company's significant potential for our employees, clients, investors, and other stakeholders," Kumar said.
Kumar's role as President of Americas now goes to Surya Gummadi, a 24-year veteran of Cognizant, who had held the role on an interim basis between July and October 2022, and previously served as SVP of Cognizant's Health Sciences business segment. Further, the Company also announced that Stephen J. Rohleder, a member of Cognizant's Board since March 2022, has been elected Chair of the Board. Rohleder joined the Board in March last year as part of the Board's ongoing Board refreshment process.
Cognizant is set to announce its December quarter results for 2022 on Thursday, February 2, 2023. The IT firm has said that it expects fourth quarter and annual revenue of approximately $4.8 billion and $19.4 billion, respectively, compared to prior expectations of $4.72 to $4.77 billion for the fourth quarter and $19.3 billion for the full year.

---