Game developers think metaverse will never deliver on its promise: GDC survey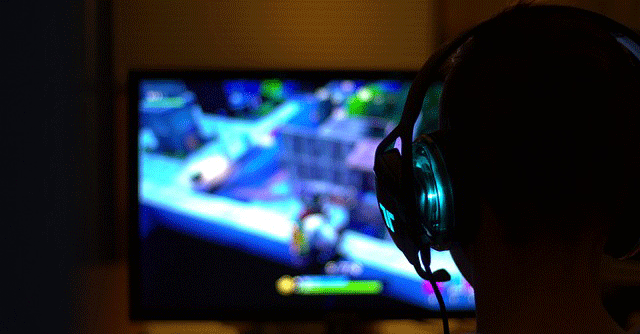 The metaverse, non-fungible token (NFT) and the entire world of Web 3.0 have been much hyped over the last year. But findings of a recent survey reveals that many game developers and creators have little or no interest in some of these gaming's biggest buzzwords. The survey conducted by organisers of Game Developers Conference (GDC) polled over 2,300 respondents from across the world and found that nearly half (45%) of respondents stated that the metaverse concept will never deliver on its promise.
The GDC annual State of the Industry survey, which is a take at what game makers think on different technologies and trends that impact their business said that this number is up from 33% in 2022, with many of the responses from this year specifically citing the unclear definition of the concept of 'metaverse', the lack of substantial interactivity and the high cost of hardware (VR headsets in particular) as barriers towards sustainable metaverse experiences.
In May 2022 a Wunderman Thompson Intelligence report titled 'New Realities: Into the Metaverse and Beyond' also claimed that only 15% of techies actually have a proper understanding of the metaverse and even NFTs and other concept of Web 3.0 which can explain it to someone else. Though it's a general report and not specific to the gaming industry, the trend indicates that these concepts still have a long way to go before it breaks into the mainstream.
In the GDC survey, for example, some developers explained the scepticism by stating that "the 'metaverse promise,' as it stands, is nothing. The people trying to sell it have no idea what it is, and neither do the consumers. Remember what happened, and keeps happening, with cloud gaming a decade ago?"

However, platforms such as that Epic Games' Fornite got maximum votes with 14%, followed by Meta (Horizon Worlds) at 7% and Microsoft (Minecraft) also at 7%. Five per cent of developers said Roblox, and even fewer brought up options like Google, Apple, Second Life, Sony, Tencent, Amazon, and VR Chat.
Alongside the metaverse question, developers were also asked about blockchain technology, a significant topic in the games industry. Only 2% of developers said that they were already using blockchain technology, while 75% said that they were not interested. When asked whether their opinion on blockchain technology in gaming had changed within the year, the majority (56%) said that they remained disapproving compared to a year ago.
The majority of respondents thought that the trend of consolidating companies, (for example, Microsoft's proposed acquisition of Activision Blizzard) will have a negative impact on the industry. Only 17% thought consolidation would benefit the industry, while 44% thought that it would have negative effects. One respondent said, "Consolidation is bad for innovation, diversity of products, addressing consumer needs, and ability for new voices to compete on an equitable playing field."

With acquisitions and consolidations come contractions and layoffs, said one respondent who added that the power and size of these mega entities will make it increasingly difficult for small and midsized studios to grow without themselves being acquired and losing autonomy."
Game developers further support for unionisation across the industry has held steady. About 53% said that game workers should unionise, while 13% said they shouldn't. The survey also asked workers if they or their colleagues have discussed unionising at their company, to which 22% responded in affirmative. "Unions are necessary to protect employees from abuse, burnout, and bad faith policies of employers," one respondent said, as per the survey.
Notably, 91% of respondents said that player harassment against developers was an issue in the gaming industry. For example, one developer said, "The C-suite will not ban players unless banning makes money. Employee unions can demand bans for harassment".

In terms of working hours too, in this year's survey, 29% of respondents said that they worked an average of 36-40 hours per week, citing reasons like self-pressure, management pressure and peer pressure, impacting their physical and mental health.
The Game Developers Conference is an annual event brings the game development community including programmers, artists, producers, game designers, audio professionals, and business leaders together to exchange ideas, solve problems, and shape the future of the industry.
Started in 1986 as an informal gathering of 25 developers in the living room of game designer Chris Crawford, it initially focused on computer games and diversified along with the game industry to include a variety of platforms including consoles, mobile and handheld devices, tablets, online, and computer games and is expanding into the emerging VR and AR space for games and entertainment – defining market innovation and the future of the gaming industry.

This year, the GDC is slated to take place in San Francisco from March 20 to 24.
---