Swiggy lays off 380 employees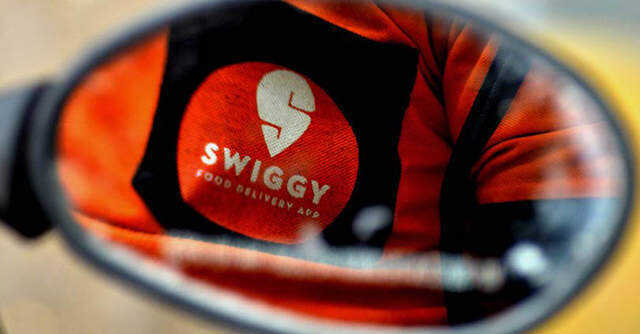 Food and grocery delivery aggregator Swiggy has laid off 380 employees or nearly 6% of its 6,000-strong staff, becoming the latest entity to join the flurry of layoffs in India's startup ecosystem.
Tech firms across the board have ramped up their cost cutting measures with layoffs being the primary one. 2023, by its third week, has already seen over 1,500 employees being fired by Indian startups, while the number was higher for US-based tech giants including Microsoft which laid off about 10,000 employees earlier this week.
The delivery platform's co-founder and chief executive, Sriharsha Majety cited macroeconomic headwinds and a reducing growth of food delivery businesses as the reason behind the layoffs.

"We're implementing a very difficult decision to reduce the size of our team as a part of a restructuring exercise. In this process, we will be bidding goodbye to 380 staff," Majety said in an internal e-mail to employees.
"While our cash reserves allow us to be fundamentally well positioned to weather harsh circumstances, we cannot make this a crutch and must continue identifying efficiencies to secure our long-term," he said, adding, our over-hiring is a case of poor judgement, and I should've done better here.
The food delivery platform will offer the laid off employees a minimum payout of 3 months or a notice period which can be extended by 15 days or more, based on their tenure in the company.

Swiggy is also looking to shut down some verticals as a cost-reduction measure, Majety said in the e-mail.
"Effective very soon, we will be shutting down our meat marketplace. While the team has done exceptionally well with solid inputs, we haven't hit product market fit here despite our iterations. From a customer perspective, we will continue to offer meat delivery through Instamart," he said.
In other developments around layoffs, a bunch of Indian startups have sacked staff in the recent past, citing macroeconomic headwinds, a looming recession in the US leading to a tech rout and economic hurdles due to geopolitical issues in Europe.

Lightspeed-backed Hubilo Technologies Inc, Exotel, ShareChat parent Mohalla Tech Pvt Ltd, quick commerce platform Dunzo, Lead School, UpGrad-owned Harappa Education, cloud kitchen startup Rebel Foods, mobility startup Ola, e-2wheeler maker Bounce, voice automation startup Skit.ai, industrial goods marketplace Moglix, and UpScalio, a Thrasio-style venture, were the latest to lay off their employees this year.
---