Tiger Global, Mubadala-backed unicorn Innovaccer fires 15% staff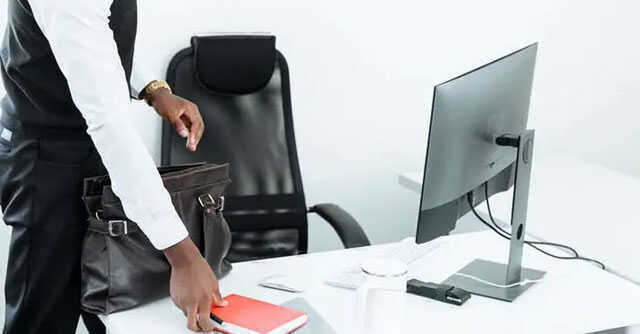 Healthtech startup Innovaccer Inc, on Tuesday said it has laid off 245 employees or about 15% of its workforce, becoming the latest entity in a long list of Indian companies that are slashing their headcount citing cost cutting amid a funding winter.
Notably, last year, nearly 19,000 startup employees lost their jobs. The layoff mayhem has continued in 2023, with startups across multiple verticals have given pink slips to over 2,000 employees in the first few weeks of January.
Innovaccer - backed by marquee investors such as Tiger Global and Mubadala Group - has cited corporate realignment as the reason for laying off employees.

"We are taking the much-needed step of doubling down on our core capabilities and streamlining our organizational focus. As a result, we are going to deprioritize certain areas and offerings that distract us from our core portfolio, which will result in a reduction of workforce by approximately 15%," the company's co-founder and chief executive Abhinav Shashank said.
News portal Inc42 first reported on the development.
However, it could not be ascertained from which departments/verticals the employees were fired. According to a spokesperson, the layoffs were undertaken across the company.

The healthtech company will offer a severance package to its employees who were laid off.
"Our priority is to support the impacted employees, including offering a severance package, transitional health insurance benefits and job placement support," Shashank further said.
This is the second round of layoffs at Innovaccer after the company showed the door to nearly 100 employees in September last year. The layoffs were mainly from the tech and operation teams, two people aware of the development told VCCircle at that time.

Multiple startups across all sectors have commenced 2023 on a sombre note by firing staff.
Last week, VCCircle also reported that Behrouz Biryani-parent Rebel Foods has laid off about 2% of its workforce on account of annual performance evaluation and "realigning the organization" to its priorities for future goals.
B2B consumer engagement platform Exotel also let go of about 80 employees across departments citing poor performance and business restructuring. However, the company maintained it did not undergo layoffs.

Lightspeed-backed Hubilo Technologies Inc, Exotel, ShareChat parent Mohalla Tech Pvt Ltd, quick commerce platform Dunzo, Lead School, UpGrad-owned Harappa Education, cloud kitchen startup Rebel Foods, mobility startup Ola, e-2wheeler maker Bounce, voice automation startup Skit.ai, industrial goods marketplace Moglix, and UpScalio, a Thrasio-style venture, were the latest to lay off their employees this year.
Founded in 2014 by Abhinav Shashank, Kanav Hasija and Sandeep Gupta, Innovaccer provides a software-as-a-solution (SaaS) platform that helps its clients connect healthcare data across multiple systems and settings.
The company had last raised $150 million in its Series E funding round led by Mubadala Capital in December, which more than doubled the company's valuation to $3.2 billion.

---