'Digital arm will be a revenue contributor': Amur Lakshminarayanan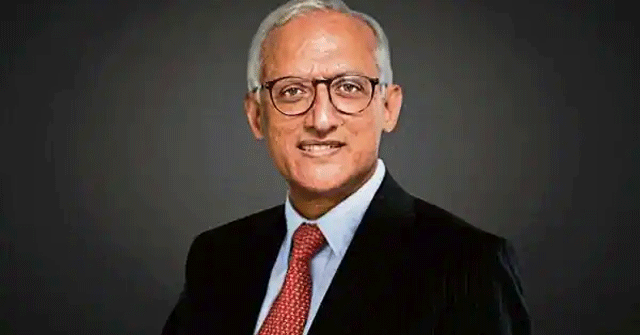 Digital platforms and services will become the major revenue contributor in the long term while it will be an equal revenue generator to core connectivity in the medium term, said Amur Lakshminarayanan, Managing Director & CEO at Tata Communications in an interaction with Mint. The Tata Group company which has the largest investments in sub-sea cable ecosystem and ranks as one of the top five players globally, will continue to invest in salesforce and hiring talent as it focuses on IoT, AI, connected solutions on next gen technologies. Lakshminarayanan said that the company was also looking at new avenues such as offering captive 5G networks to enterprises.
Edited excerpts:
Q: What will be the key drivers of growth in the coming quarters?

A: Financial fitness, deeper engagement with customers, product shift to platform play instead of being a connectivity provider and making sustainability, automation and AI as core of everything we do, were key elements of our strategy, and we're on course with it. Last two years, collaboration which is part of our digital portfolio went through a complete turmoil during COVID as people were working from home and post COVID, even today, a lot of fundamental shifts are happening. So, over last year we have ramped up investments into talent and salesforce. Our investments into products and platforms, including our Digo platform, pivoting to connectivity management which can provide any-time, all-time connectivity along with intelligence, and in future connectivity to satellite as well. In next gen connectivity, we've invested in IZO. All these investments are beginning to show results.
Q: Is Tata Comm completely bucking the retrenchment trend we're seeing in tech industry?
A: We like to call ourselves a comm-tech company, which has a digital fabric that provides more intelligence on top of connectivity and more security on top of it. We are shifting away from the play of purely being the connectivity and the telco, upon which everything can be consumed by APIs and its secure. In the products and platforms, we are hiring talent and we plan to add more graduate talent. We're also investing in training our own people on digital. Last year we trained several 1000 people on AI, we're running an AI academy.

Q: How do you intend to gain traction from data play in the subsea cable business? Do you see any challenges in that segment?
A: Today, our digital platforms and services segment contributes about 30% to revenues and core (connectivity) is 70%. We are the leading player in that space, we're a tier 1 company, amongst the global top five. In India, yes, people are also doing it. But we have the ability to offer more diverse routes, and our investment in the cable systems far exceeds any of our nearest competitors. That is the foundation on top of which we're building other platforms, including API security.
Q: What is the timeline for both revenue streams to become equal or even digital becoming larger contributor?

A: I think in the mid-term we want to see it come close to 50%, so maybe over the next two, three years. As we invest more and more into digital platforms space, it will start to contribute more.
Q: Is there an interest in providing private captive 5G network to enterprises?
A: Yes, we're invested in our ability to deliver an industrial connectivity as a service, which today can be 5G and tomorrow it can be 6G. We have invested in 5G private network, there is a lab in Pune which we announced that many customers are using and we're also talking to many Indian and international customers. The Indian government has to say when the private networks are going to open up. We are anxiously and eagerly waiting for it. We are advocating and suggesting that the government has to determine the price (to allocate spectrum for captive networks) quickly enough so that the enterprises can start working on this because it's going to be a trajectory of growth. The private network is going to definitely benefit large enterprises and therefore it should be seen with a different light and a different lens

Q. What's the plan to increase global share of revenues to overall pie?
A: The India market is very important to us. We have a leadership position in the chosen segments and products that we operate and we will continue to invest in make sure that keep that position. Our international pie has to grow because the upsides and the white spaces available in the international market is much bigger. So even if you take the networking space, India is a $1.5 billion market international, is $145 billion market, and today our market share is smaller and therefore that will grow. That is part of our strategy and ambition.
---