Apple to launch a more expensive Ultra iPhone in 2024: Report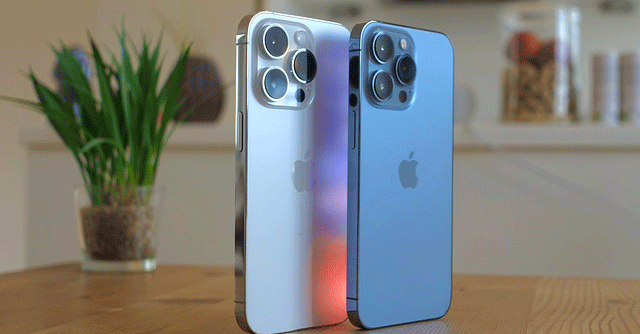 Apple may launch a more premium iPhone model named Ultra in 2024 to offer a more upscale experience and features to buyers who are willing to pay more, according to Mark Gurman of Bloomberg.
"Apple says consumers are willing to stretch to get the best iPhone possible. So, the company is working towards an even higher-end Ultra model for as early as 2024 in addition to adding more exclusive features to the Pro Max," said Gurman in a Twitter post.
During the company's earnings call last week, Cook pointed out that iPhones have become an integral part of people's lives and they are willing to really stretch to get the best they can afford in that category.

Gurman has a point. Apple made its intentions of tapping the ultra-premium buyer segment clear when it launched a high-end watch called the Apple Watch Ultra last September. It is available in India at ₹89,900, which is almost twice the price of the new Apple Watch Series 8, which is retailing at ₹45,900.
Apple reported a quarterly revenue decline of 5% year-on-year (YoY) in the December quarter due to the disruption of iPhone production in China in November, which impacted the supply of iPhone 14 Pro and iPhone 14 Pro Max. Revenue from iPhones declined 8% YoY from $71.6 billion a year ago to $65.7 billion in the last quarter.
Though Apple CEO Tim Cook also attributed the decline to the overall macroeconomic environment, premium smartphone buyers remained insulated from the economic headwinds last year. Many Android brands chose to focus a lot more on premium smartphones over mid-range and affordable devices to cash in on the premiumisation trend.

Unlike most of its Android competitors, Apple sells fewer iPhone units but generates more revenue due to the higher margin. According to a Counterpoint report, published last week, Apple accounted for 48% of global smartphone revenue last year even though its unit shipment share was only 18%.
According to Gurman, Apple has internally discussed plans to launch the Ultra model at the 2024 iPhone release.
"At this point, it's unclear how that top-of-the-line model would be different, but it will probably offer further camera improvements, a faster chip, and perhaps an even larger display. There also may be more future-forward features, such as finally dropping the charging port," said Gurman.

He added that Samsung has adopted this approach with Ultra models in the Galaxy S flagship lineup of smartphones.
India is emerging as a major market for Apple. The company posted double-digit growth in the country in the December quarter and is planning to open two retail stores this year.
---