SEC crackdown: Kraken to pay $30 mn fine, shut down crypto staking in the US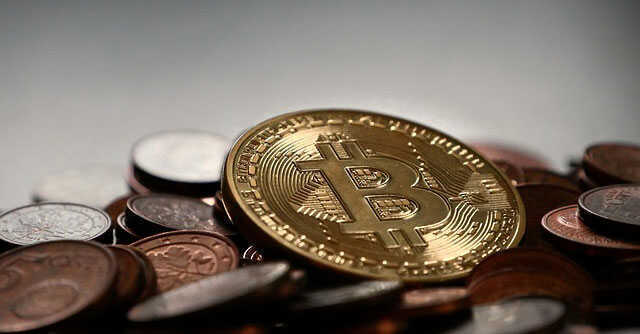 Cryptocurrency exchange platform Kraken has settled the US Securities and Exchange Commission (SEC) claims that it did not register its bitcoin staking business by agreeing to do so and paying $30 million in penalties, reports Reuters.
According to the report, this settlement is the SEC's first crackdown on staking, a feature provided by the vast majority of cryptocurrency exchanges, both centralized and decentralized, including the largest exchanges in the United States like Coinbase and Binance.
According to the SEC's lawsuit, Kraken had over $2.7 billion in crypto assets in its staking program in April 2022 and advertised yearly profits of up to 21%.

SEC claims that Kraken's staking program constituted an "unlawful offer and sale of securities," and alleged in its lawsuit that investors lacked key information regarding Kraken's staking program, including investment risks, fees imposed, and the company's financial situation, due to the nature of the offering being unregistered.
With this settlement, Kraken's staking services for US customers would be terminated, however, the non-US customers will still be able to stake their cryptocurrency holdings through a wholly-owned subsidiary of the firm, the company blogpost said.
After February 9th, all staked crypto assets will be returned to customers' spot wallets, and any outstanding incentives will be paid out on a prorated basis.

Following the news, the price of Bitcoin has also dropped below $22,000 on Thursday, and it has lost nearly 4% of its value in the past 24 hours, as part of a larger market decline following the news, reports CoinDesk.
Over the past decade, crypto has been known for lawlessness more than instability. Cryptocurrency inventors have disappeared after pocketing millions from initial coin offerings, while hackers and scammers have fled to the blockchain's financial Wild West.
The US government is making efforts to change this. According to Bloomberg on July 26, 2022, if cryptocurrencies are considered securities, firms that wish to develop or trade cryptocurrencies would be required to register with the SEC.

The crypto industry is still reeling from the fallout of the FTX group, and this event brought attention to the growing regulatory mistrust around the industry.
Kraken also settled legal liability related to potential violations of sanctions on Iran in November by agreeing to pay $362,000 to the US Treasury Department's Office of Foreign Assets Control and investing an extra $100,000 in specific sanctions compliance mechanisms, Reuters reported on Nov 29, 2022.
On Thursday, SEC head Gary Gensler uploaded a video message on Twitter in which he criticized the industry, saying that most staking providers do not provide important information to their clients, such as how they are safeguarding their users' staked assets. Those offering staking services need to have SEC registration.
Today @SECGov charged Kraken for the unregistered offer & sale of securities thru its staking-as-a-service program.

Whether it's through staking-as-a-service, lending, or other means, crypto intermediaries must provide the proper disclosures & safeguards required by our laws.

— Gary Gensler (@GaryGensler) February 9, 2023

According to Gensler, the federal securities laws should apply to any relationship in which a firm or platform gives returns, regardless of what the company or platform calls its return-offering services.
In a series of tweets on Wednesday, Coinbase CEO Brian Armstrong said a ban on staking for US retail customers would be "a terrible path for the US." Coinbase also offers a staking service to its US customers.
1/ We're hearing rumors that the SEC would like to get rid of crypto staking in the U.S. for retail customers. I hope that's not the case as I believe it would be a terrible path for the U.S. if that was allowed to happen.

— Brian Armstrong (@brian_armstrong) February 8, 2023
"We need to make sure that new technologies are encouraged to grow in the US, and not stifled by lack of clear rules," Armstrong said.

---