Twitter may get a new head by end of the year, says Elon Musk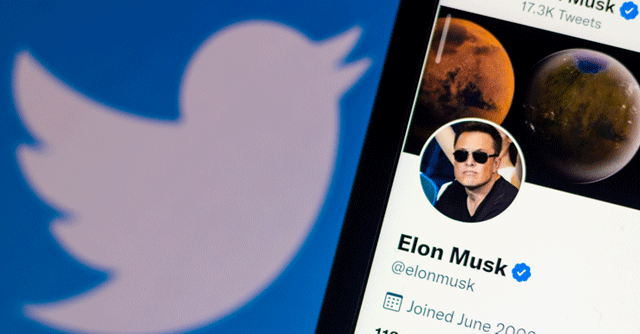 Twitter may soon get a new chief, said Elon Musk. The Twitter chief was speaking virtually at the World Government Summit in Dubai. He added that his current focus is to stabilise the organisation. "I'm guessing toward the end of this year should be a good timing to find someone else to run the company," Bloomberg quoted him as saying. Later, he tweeted a photo of his dog Floki as a joke with the caption, "The new CEO of Twitter is amazing."
The new CEO of Twitter is amazing pic.twitter.com/yBqWFUDIQH

— Elon Musk (@elonmusk) February 15, 2023
Musk took over Twitter after he bought the platform for $44 billion in October 2022. In the past too, he had spoken about stepping down from the position of chief executive officer of Twitter but hasn't shared many details.
In December, Musk posted a Twitter poll asking whether he should step down from the position of the company head. Out of 17.5 million people who participated in the poll, 57.5% voted "yes". Replying to the results of the poll, he said that he will step down as the CEO as soon as he finds "someone foolish enough to take the job", after which he will just run the software and servers team.

Apart from Twitter, Musk owns a number of other businesses including Tesla, SpaceX, and Neuralink. Tesla investors have been very vocal about their displeasure with Musk's 'antics' on the platform that may harm his other businesses. Ross Gerber, a Tesla shareholder and the head of Gerber Kawasaki Wealth and Investment Management said during a Twitter Space talk in December 2022 that the reason behind Tesla's poor market performance is due to Musk's involvement with Twitter.
Long-time Tesla investor Trevor Goodwin sold $30,000 of Tesla stock due to the same reasons. "It's almost like he's abandoned us in favour of his new mission. When he announced that he was going to purchase Twitter, I was totally against it because it's a distraction from Tesla and everything he's trying to accomplish there," he said, as reported by Bloomberg.
---