Fuelling product innovation in the semiconductor industry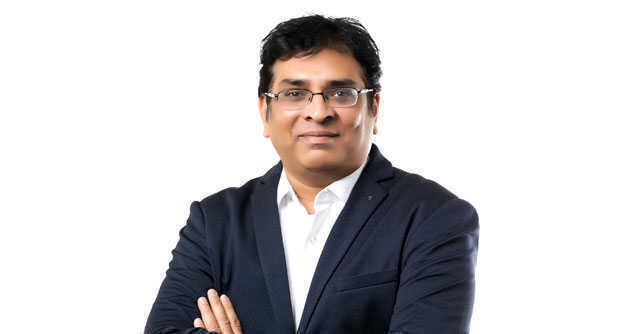 Semiconductors influence every aspect of our lives. From regulating the flow of electricity to being fundamental in myriad day-to-day applications, they are found in all commercial and digital products that we use.
The influence of technologies like AI, ML, Data, and Connectivity will inevitably impact and create new opportunities for semiconductor innovation. The global semiconductor industry is certainly on the rise and the unique features and utilization of chips at scale make them pivotal to modern technology.
Semiconductors are now being harnessed to create more connected and intelligent offerings for diverse industries. Driven by proliferating new-age technology needs, hyper-data, hyper-connectivity, hyper-sensors and hyper-intelligence will unlock the true potential of semiconductors at various levels.

Primarily, hyper connectivity will usher in a new era of speed and connectivity catering to our multi-faceted needs in a connected age. 5G's need for ultra-low latency, improved speed, and higher capabilities will drive innovation in chip size and create new applications and use cases in the semiconductor market. While 5G is still at its early stages, the extent of its applications beyond smartphones, in sectors like industrial, automotive, healthcare, etc. creates room for great advancements.
Secondly, the coevolution of light-emitting diodes, compound semiconductors, and lasers in the creation of organic–inorganic hybrid semiconductors are encouraging the development of next generation of hyper sensors. With the pixel technology getting redefined, ultra-high resolution image sensors can capture images as effectively as the human eye, or even play the role of all five human senses.
With the data consumption increasing at an exponential rate, estimated to reach 175ZB by 2025 as per the data study by IDC, a new wave of memory solutions is paving the way for new-age storage of massive data. Continuous digital acceleration, resulting in advanced memory bandwidth, capacity, and power efficiency will enable new platforms, which in turn, will stimulate further semiconductor innovation.

Lastly, hyper intelligence powered by the application of Artificial Intelligence and Machine Learning (AI/ML) will dramatically accelerate and transform research processes across various industries, including semiconductor production.
Today, where we require machines to learn and think as people do, the role of logic chips will increase to a higher scale, with a major focus on improving the performance of IPs like NPU (Neural Processing Unit) as well as modem, CPU (Central Processing Unit) and GPU (Graphics Processing Unit).
A key area of innovation in the semiconductor industry is around sustainability. Semiconductor companies, today, are developing technology with the core aim to minimize climate impact, by meticulously managing every aspect of business operation from raw material selection to product development, and from manufacturing to disposal.

Driving the performance of next-gen devices to harnessing cutting-edge technologies for a more sustainable future, these tiny powerhouses are the need of the hour to keep the modern world connected and running.
Upcoming technological developments offer great promise for the future and hold opportunities for new applications of semiconductor technology within existing industries. Semiconductor research will help us in building new, exciting, and sustainable capabilities that will reshape our lives for the better.
---