AI for good: Intelligent ways to create a more equal world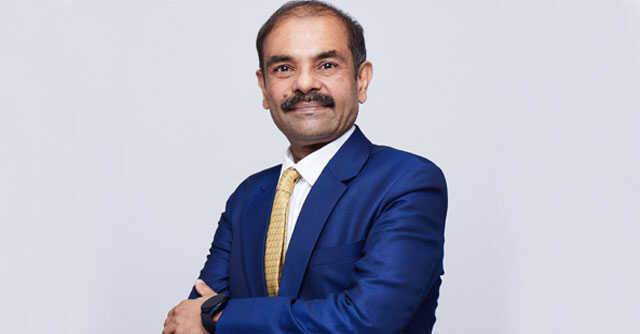 The best explanation of what artificial intelligence can do is found in James Cameron's 1991 science fiction film 'Terminator 2: Judgment Day.' How ten-year-old John Connor teaches the Terminator—a cybernetic organism—human behaviours, hand signals and catchphrases demonstrates one aspect of what we currently refer to as artificial intelligence or AI.
Thirty-two years have passed since Terminator 2 showed us a glimpse of our future and how computers and cybernetics would pervade every aspect of human life. We live in a world where high-tech machines can both work for and against humans – However, AI is most effective when used to benefit humanity. And believe me, AI can assist us in a variety of ways. AI has the power to drive positive change in the lives of people and enable them to rise.
Machines learning the movements of human beings is just one part of AI. The simulation of human intelligence functions by computer systems - is known as artificial intelligence. Researchers and technologists around the world are working on programmes that can increasingly replicate the cognitive abilities of the human brain. As technology advances, it permeates many areas of human endeavour, improving them at every turn.

The education sector, which has already experienced a wave of innovation since the Covid-19 pandemic, can benefit immensely from AI. Smart systems can personalise students learning programmes and courseware; the physical distance between students and teachers might simply disappear, and access to education might extend outside of the geographic boundaries of schools or schooling hours.
Artificial intelligence in healthcare has the potential to help service providers in many areas of patient care and other administrative procedures. Strong AI protocols can help medical practitioners in early disease detection and precision medical treatment. In a vast nation like ours, where many villages lack the medical facilities to support the local population, AI could be effectively used to connect with those in need of therapeutic care. A lot of research is underway to blend genetic engineering with AI; this will enable scientists and researchers to comprehend the types of diseases that a person might contract in the future and develop a strategy to combat those diseases. If AI is used to its full potential, disease prevention might start at the gene level.
AI can be helpful in combating climate change too. It can be employed to support initiatives in the fields of climate research, modelling, climate finance, spreading awareness and bringing about behaviour changes. Only when technological advancements enhance the lives of people are they useful. One such area where cutting-edge technology, including AI, can play a bigger role in financial inclusion. Access to credit and the availability of appropriate savings products can lift many of the low-income earners out of poverty. AI is increasingly being used by the banking and financial services sector to disburse loans to small-ticket borrowers, who are new-to-credit. AI-powered decision-making tools are being used to manufacture and distribute financial products across the country seamlessly.

Data is used by large corporations to make operational and strategic decisions. Data analysts use AI to improve or sharpen the analytical output. On its part, AI needs copious amounts of data to train itself and enhance the decision-making prowess. But this amalgam of data and AI can trigger reputational and regulatory risks, if not handled with care. Therefore, companies should engage in the ethical use of AI, which adheres to guidelines regarding privacy, individual rights, non-discrimination, and non-manipulation. AI is a powerful tool – but adequate care must be taken to not weaponize it. AI works best when used for the betterment of humanity.
As the movie credits roll, there is a quip that says, "If a machine, a terminator, can learn the value of human life, maybe we can too." I'd like to change it slightly to say: If we can recognise its value, we will be able to use AI to create a more equitable world and a greener planet.

Mohit Kapoor
---
Mohit Kapoor is the Executive Vice President and Group Chief Technology Officer of Mahindra Group.
---