Time to get more women engineers into semiconductors: Anasua Bhowmik, AMD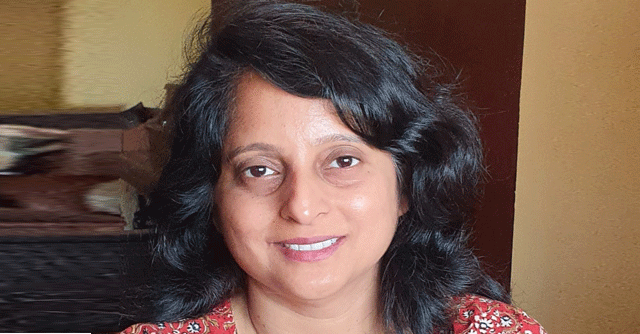 Even though the technology industry is undergoing many changes, there is still limited awareness of career opportunities in semiconductors when compared to the software sector, and the number of women is hence low in this sector. This needs to change, according to Anasua Bhowmik, Fellow Design Engineer at chip firm AMD. In an interview, Bhowmik said she believes it is important for women engineers to build confidence, step out of their comfort zones, and make their voices heard. Edited excerpts:
What are the challenges women in the tech industry are facing today, especially in senior roles?
When it comes to the technology part, there's no difference in the skill gap based on gender. But I do see a gap in terms of soft skills, as a lot of times women hold themselves back. Despite being capable, they have self-doubts. As technology leaders, we have to help more women to build that confidence in themselves and take up more challenges.

The other challenge is the lack of role models. You see very few women in senior roles. At times managers who are men, may not understand the inhibitions their women team mates have and they mistake it for lack of abilities, which is not at all true. So, there is a need to educate our male colleagues as well on these challenges by making our voices heard.
The last three years during the pandemic were challenging. Women working from home had to balance office work and house work. At the same time, the isolation of remote work added to the challenges. A lot of times it's easier to speak up when you are in-person at a meeting.
Do you see any technology skills or job roles that women engineers find more challenging?

In the tech industry, especially in a field like semiconductor, women (and men) need to continuously upskill and update themselves with all the technology developments. And anyone who is passionate about the work they do will keep doing that to climb the leadership ladder.
But in a senior role and since we work with global teams, a lot of times we have to take late night and early morning meetings and collaborate with remote teams we haven't met. There may also be some cultural differences. These are challenging for some women no doubt, but again you can overcome them with mentoring, guidance and self-will.
What more can be done to attract women engineers to the semiconductor industry and more importantly retain them in the workforce?

I am optimistic about the future because the young women who are joining the workforce today are very confident, aware and have access to modern technologies that enable them to work productively from anywhere. Also, most organizations are investing in retaining them and they have access to upskilling, both inside and outside the organization.
That said, there is limited awareness of career opportunities in semiconductors, and hence the numbers are less in this industry when compared to the software sector, which has ample jobs too. So, we need to create awareness at the high school and college level. There should also be more industry-academia partnerships to showcase the opportunities in semicon.
As a woman tech leader what kind of challenges did you face in the industry?

In the early days of my career, the challenges I faced were similar to most women of my time. One would feel like a minority at a senior level meeting. Initially, it was a bit awkward, but you stop caring after some time. Today, I am completely comfortable with people around me.
The other challenge is remote working. When there are 40 people sitting remotely as part of a global team and you're the only woman, it is challenging to make your voice heard. But strong support from managers and mentoring helped me overcome these challenges.
---