Einstein GPT: Salesforce forays into generative AI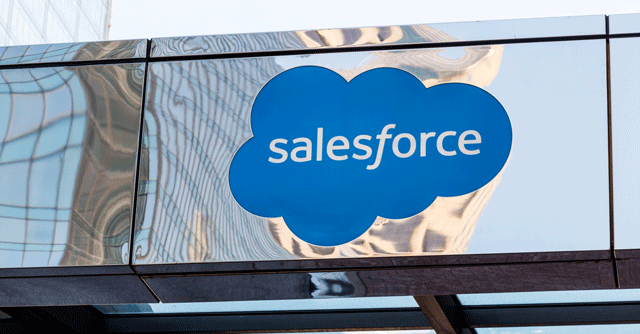 Drawing on OpenAI's technology, Salesforce has announced the launch of Einstein GPT, a generative artificial intelligence tool for customer relationship management (CRM). Salesforce plans on integrating Einstein GPT with its proprietary models to deliver content across sales, services, marketing, commerce, and IT interaction, at hyper scale.
Notably, on Tuesday, Salesforce-owned Slack announced ChatGPT app for the platform. This feature will allow used to quickly and easily craft replies to their colleagues without them having to type out the responses.
"Einstein GPT, in combination with our Data Cloud and integrated in all of our clouds as well as Tableau, MuleSoft and Slack, is another way we are opening the door to the AI future for all our customers, and we'll be integrating with OpenAI at launch," said Marc Benioff, the chief executive officer of Salesforce.

With Einstein GPT, customers could connect real-time data from Salesforce Data Cloud to OpenAI's advanced AI models or choose their own external model. Using large language prompts within Salesforce CRM, these customers will be able to generate content that adapts to changing customer information and needs in real time.
For instance, Einstein GPT can be used to generate personalised emails for salespersons to send to customers, generate responses for customer service professionals, and create generated content for marketers. Accordingly, Salesforce has now launched Einstein GPT models for sales, services, marketing, and for developers.
Launched in 2016, Einstein embeds AI in the Salesforce platform to deliver advanced capabilities in sales, marketing, and other services for more personalised and predictive customer experiences. It currently delivers more than 200 billion AI-powered predictions per day across Salesforce's suite of software products. By combining ChatGPT with proprietary Einstein AI models, Salesforce aims to trigger time-saving automation, and offer AI-generated content.

Along with the launch of Einstein GPT, Salesforce has also announced a $250 million generative AI fund from Salesforce Ventures, the company's global investment arm. This fund will support the generative AI ecosystem and promote the development of responsible and trusted technology.
---