Energy and Utilities sector set to increase IT spending in next one year: Report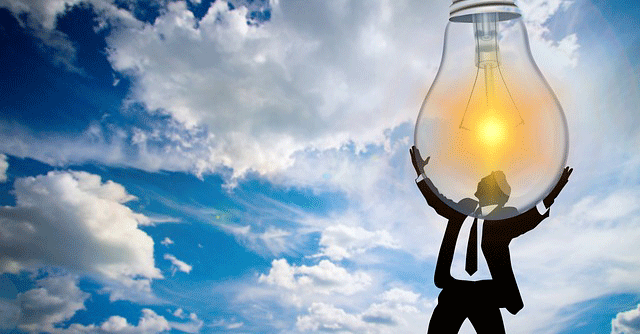 Ninety-four per cent of CXOs in the energy and utilities sector are set to increase their IT spending over the next one year, according to a new study published on Tuesday by IT services and consulting major Infosys in collaboration with HFS Research, a global analyst firm.
According to the study, as grids transition, digital twins and combinations of internet of things (IoT), smart meters, analytics, and artificial intelligence (AI) are growing, companies in the utilities sector are in search of flexibility and more advanced management of renewable energy systems with rising customer demands. Therefore, firms are betting big on energy transition for operational performance and efficiency.
Energy transition refers to the global energy sector's shift from fossil-based systems of energy production and consumption — including oil, natural gas and coal — to renewable energy sources like wind and solar, as well as lithium-ion batteries. Operational efficiency, environmental impact of the business, and brand value are drivers that are making energy transition a priority for organisations, the study said.

The study said that 73% of global companies see energy transition among their top three organisational priorities and 79% largest firms (which are valued at over $50 billion) expect an increase in energy transition spending over the next two years. In addition, more than half (56%) of these companies see themselves as reinventing their business model for energy transition, while the remaining 44% are either waiting for other organisations to lead or for regulations to force them, as per the study.
While the biggest firms are pushing their energy transition agenda forward, Josh Matthews, Chief Sustainability Officer and Practice Leader, HFS Research, said that there is so much left to do-both in triggering that systems change and in implementing business models, technologies, and processes.
"Collaboration will be essential-internally and throughout ecosystems-but needs to find a new level. Senior industry leadership must ultimately drive the energy transition by cascading roadmaps through their organisations. The climate and sustainability emergency means that the energy transition holds a massive opportunity and responsibility for the bravest people and companies," he added.

Emphasising on the need and importance of energy transition, Ashiss Kumar Dash, EVP & Global Head — Services, Utilities, Resources and Energy, Infosys, said, "In the post-pandemic world, we have witnessed that accelerated digital transformation and adoption of digital platforms are taking precedence among businesses in pursuit of sustainability and net zero emissions."
In February, addressing the inaugural ceremony of the India Energy Week 2023 in Bangalore, Prime Minister Narendra Modi mentioned about the government's emphasis on renewable energy, energy efficiency, sustainable transportation and green technologies.
He added that in the Union Budget 2023, the government noted that ₹35,000 crore has been kept for priority capital investment to push energy transition and net-zero objectives. Besides, ₹10 trillion worth of overall capital expenditure will provide a boost to green hydrogen, solar, road infrastructure, among others, as per a report in Mint published last month.

India has aimed to reach net zero emissions by 2070 and to meet 50% of its electricity requirements from renewable energy sources by 2030 as a step toward fighting against climate change. Releasing a report by International Energy Association at the event, Modi said that India's share in global oil demand is 5% which is expected to rise to 11%, whereas demand for gas is expected to rise up to 500%. The Prime Minister further underlined that new opportunities for investment and collaboration are being created by the expanding energy sector of India.
---