Indian startup BosonQ Psi joins IBM's quantum computing program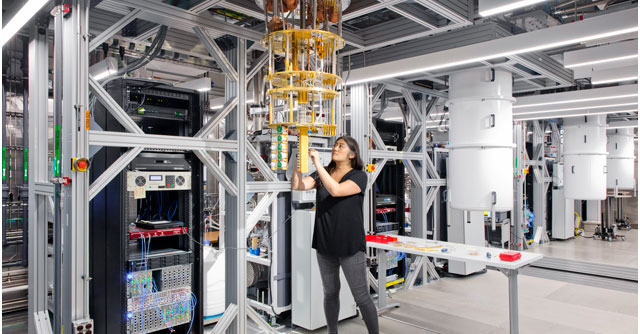 Bengaluru-based BosonQ Psi, a Quantum SaaS software startup, has joined IBM's Quantum Network startup program to develop quantum algorithms for simulations on quantum systems. Through the program, the startup will gain access to IBM's Qiskit libraries, simulators, and quantum systems available over the cloud.
Founded in 2020, BosonQ Psi's core service is BQPhy, a quantum-powered engineering simulation software, which uses quantum computers to perform complex simulations in much lesser time than traditional software running on a regular PC or supercomputer. The alpha version of BQPhy is available to customers via the cloud. Its full-scale version is expected to be released in mid-2023.
"We are getting overwhelming traction for our simulation platform. Being part of IBM's network allows our team to experiment and harness the scalability of our hybrid quantum-classical algorithms and carry out proof-of-concept projects," said Rut Lineswala, founder and chief technology officer of BosonQ Psi.

IBM is one of the few companies in the world that opens a quantum computer and has developed several solutions that have made the quantum application possible. A case in point is Qiskit Runtime, which is a containerised runtime software that runs on IBM Cloud and uses classical computers to optimise workloads and then efficiently executes them on quantum systems.
The US company is also working on a quantum computer with a modular architecture powered by a 4,000 qubit processor. Similar to its startup program, IBM has a Quantum Network for enterprises, which includes Bosch, Vodafone, and French bank Credit Mutuel Alliance Federale. These companies are working with IBM to explore use cases for quantum computing in their sectors.
"India's quantum ecosystem growth is vitally important to the quantum industry. We believe that BosonQ Psi's membership in the IBM Quantum Network will broaden the opportunity for this community of domain experts to learn and explore how quantum computing can help their organizations," said Aparna Prabhakar, vice president of IBM Quantum Ecosystem.

Though quantum computing is still in its early stages, India has shown a lot of interest to leverage their computing power. In addition to announcing ₹8,000 crore National Mission on quantum computing in the 2020 budget, the Indian government also launched a quantum simulator called QSim in August 2021. It allows researchers to simulate quantum computation on classical supercomputers through a web browser.
Several IT firms in India are planning to tap into it to offer quantum as a service to their enterprise customers in the near future.
Quantum computers use principles of quantum physics to process information simultaneously and use an alternative form of computing, which allows them to run complex computations that are beyond the capacity of traditional computers including supercomputers.

---