Artificial Intelligence can make data centres greener, sustainable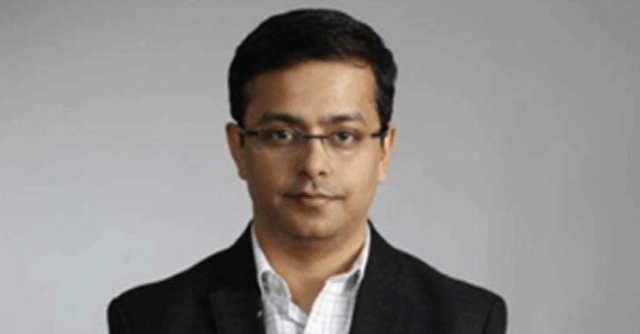 Digital transformation is gaining momentum across sectors and the demand for data centres is rising exponentially. The Indian data centre market is expected to grow at a CAGR of 11.4%. Various initiatives of the central and state governments and the magnanimous in adoption of cloud services across sectors post pandemic are adding to the growth. The higher demand will also lead to space, power and skilled workforce. At the same time, data centre operators are expected to meet the sustainability requirements in order to reduce greenhouse emissions. Both data centre operators and customers are increasingly embracing green power to run data centre operations.
Reports suggest that data centres consume enormous amounts of energy every year and accounts up to 4% of the greenhouse gas emissions globally. The market's growth is directly influenced by environmental, social and governance requirements. Therefore, being sustainable and socially responsible is going to be one of the top priorities for this sector in the coming years.
Modern data centres are addressing this challenge through the adoption of Artificial Intelligence. Coupled with IoT, automation and machine learning, AI is helping many operators design and build lean and smart data centers. AI and robotics solutions not only help improve energy efficiency, reduce carbon emissions, provide predictive maintenance, and improve security, but also automate routine activities, which reduces workforce requirements. With the help of AI, power outages can be predicted, maintenance costs can be reduced higher performance metrics can be achieved. Reports state that by 2025, 50% of cloud data centres will deploy advanced robots with AI & ML capabilities, resulting in 30% higher operating efficiency.

Industries can contribute to smart energy management through the usage of technologies such as Artificial Intelligence and Internet of Things which not only lead to cost savings and a growing list of options for a cleaner, more flexible and resilient power supply.
Traditional data centres consist of various repetitive and error prone operational processes such as server updates, scheduling, monitoring, maintenance, patching, updating, reporting, and application delivery capacity planning. In the next 5 years, AI powered robots are predicted to take over in order to minimize the chance of errors and to deliver accurate results. Various data centres are automating their systems with software based management tools and machine learning. Automation not only provides valuable inputs on server nodes but also configures and boosts speed, leading to the improvement of overall efficiency and increase in ROI.
Digital twins are now becoming the one-stop solution to data centre efficiency improvement. They not only allow the collection of data from all sources to help data centres operate more sustainably, they also look into the cost perspective and environmental standpoint. Digital twin technology reduces carbon footprint through facility design and space utilization. Digital twins with AI platforms analyse silos of data generated and track all the components within the facility to make real time adjustments. This also includes predicting behaviours, which in turn helps in predictive maintenance, cutting energy, time and costs.

One of the most pressing issues for data centres is the amount of power it consumes. The more powerful the data centre is, the more heat it generates thus consuming more energy for its cooling systems. Real time control of cooling equipments with AI and sensors helps in reducing the amount of energy spent cooling, shrinking energy bills and carbon footprint. With pragmatic usage of AI, companies can save up to 40% of the power spent on data centre cooling.
Data outages in data centres are common, but costly. Traditional data centres monitor and report data outages manually. AI can monitor server performance, network congestions, and disk utilization and predict data outages in data centres and thus minimize downtimes. 
India as a country has ample scope for meeting its green energy needs. Indian enterprises have cited their focus on the reduction in energy usage and investment in renewable electricity sources as their top priorities for the years to come. In this process, AI is going to play a crucial role in making data centres more sustainable and environmentally friendly, in order to address the growing concern around climate change.


Sachin Bhalla
---
Sachin Bhalla is the Vice President, Secure Power Division, India and SAARC at Schneider Electric.
---