How AI is assisting in India's healthcare industry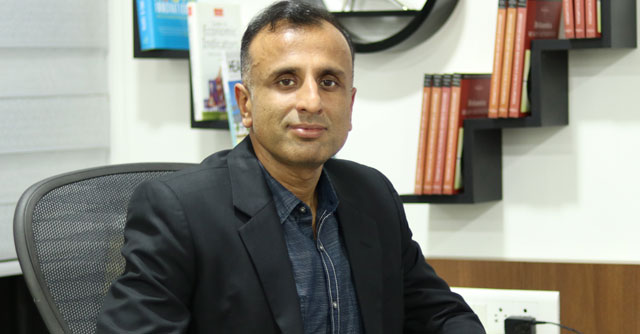 The healthcare sector in India is on the brink of a major transformation with the integration of Artificial Intelligence (AI). With a massive population of over 1.4 billion, providing quality healthcare services to all citizens poses a considerable challenge. Nevertheless, AI has the capacity to enhance healthcare delivery by boosting accuracy and efficiency.
In India, where doctors deal with an enormous amount of patient data, this feature is highly beneficial. AI can assist physicians in analyzing patient data, recognizing patterns and trends, and providing more precise diagnoses. A case in point is differential diagnosis (DDx). DDx can assist the doctor to make an informed diagnosis by suggesting a list of medical conditions (with associated probabilities) that share the same symptoms. NLP (natural language processing) ensures requirement of minimal tech skills helping doctors in all age and demographic brackets to achieve diagnostic excellence. This will create a deep positive impact on patient outcomes and reduce mortality. This also enhances the quality of care while saving time.
AI is being used in a variety of ways to improve the back and middle end of the care cycle supporting medical practitioners every day. AI-enabled diagnostic tools can aid doctors in detecting diseases like cancer in their early stages, increasing the likelihood of successful treatment. AI algorithms are analysing medical images, such as X-Ray, MRI, and CT scans to detect signs of diseases that might be missed by the human eye. Powerful data machines are performing analysis on genetic data to detect mutations that may cause or contribute to disease pathways.

Another area is drug discovery where vast amounts of data is being analyzed to identify potential new drugs or drug combination for treating diseases. Today, real world evidence (RWE) is gaining huge acceptance which requires consolidating, analysing and interpretation of drug data in real time to discover the impact, off-label usage, etc. Digital therapeutics (DTx) is another upcoming area where evidence-based therapeutic interventions driven by high quality software programs have the potential to prevent, manage, or treat a medical disorder. This is especially relevant where disease management requires an integrated approach encapsulating the medical, behavioural and lifestyle aspects.
AI can play a pivotal role in improving healthcare delivery in India, where there is a shortage of doctors (WHO reports that there are only 0.7 doctors per 1,000 people in India). To bridge this gap, AI-powered chatbots and virtual assistants can provide patients with fundamental medical advice and support. This feature can be especially beneficial in rural regions where healthcare access is limited. Intelligent virtual assistants or smart assistants help you embrace an active and healthy lifestyle.
According to the World Health Organization's report, India has the world's highest number of diabetes cases, with over 77 million cases. AI-powered tools can assist doctors in managing diabetes more effectively by analysing patient data and offering personalized treatment plans. AI has demonstrated encouraging outcomes in enhancing healthcare delivery in other nations. For instance, in the United States, AI-powered diagnostic tools have accurately detected skin cancer. In China, AI-powered tools have assisted in diagnosing eye diseases, reducing the need for patients to visit specialist hospitals. In Japan, AI-powered chatbots have provided mental health support to patients.

Artificial Intelligence (AI) can play a crucial role in diagnosing diseases by analysing patient data and identifying patterns that may indicate the presence of an illness. However, there are still some challenges that need to be addressed, such as ensuring data privacy, ethical concerns, and ensuring that AI-based diagnoses are supported by human expertise.
In conclusion, we can say that AI has the power to revolutionize the healthcare sector by boosting healthcare delivery's accuracy and efficiency. AI-powered tools can help doctors make more informed decisions, enhance patient outcomes, and reduce healthcare expenses. In India, where there is a scarcity of doctors and a high prevalence of chronic illnesses, AI can play a vital role in enhancing healthcare delivery and affordability. Although there are obstacles to AI adoption in healthcare, such as data privacy and regulatory issues, the potential benefits are substantial and cannot be overlooked.

Saurav Kasera
---
Saurav Kasera is the Co-Founder of CLIRNET (Creators of DocTube).
---