Analysts predict three-year lows for Indian IT firms in March quarter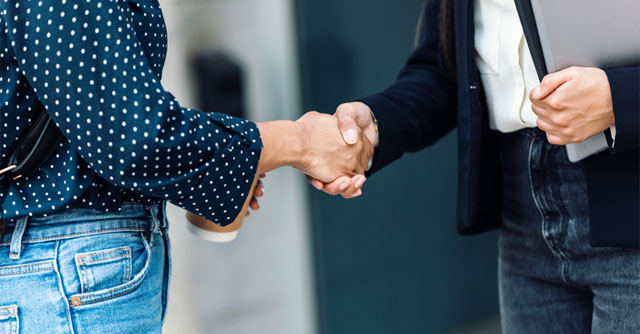 Indian IT services firms are set to end the FY2023 on a low note, with analysts predicting three-year lows for the sector in terms of deal bookings, revenue growth and more. Tata Consultancy Services (TCS) and Infosys, the top two IT services firms in the country, are set to report their earnings for the quarter next week, followed by HCLTech, Wipro, Tech Mahindra and the rest later this month.
The March quarter could also set the tone for FY24, in which experts expect deferred deals for the industry leading to slower realization of revenue, slow new deal bookings, and more. Omkar Tanksale, equity research analyst at Axis Securities, told Mint that the March quarter will crucially offer guidance towards how long could global tech spending remain weak.
The industry's woes are chiefly driven by a slowdown in business from the banking, financial services and insurance (BFSI) sector, which contributes nearly 30% of the revenue for large-cap firms in India. Experts also said that persistent employee costs weighing down on margins is another reason for the slowdown.

For instance, a forecast note by Mukul Garg, research analyst at Mumbai-based financial services firm Motilal Oswal, pegged four of the top six IT services firms — Tata Consultancy Services (TCS), Infosys, HCL Technologies and Wipro — to post less than 1% sequential revenue growth in the March quarter. The recently merged entity of LTIMindtree is the sole entity projected to post revenue growth of 1.6%, while Tech Mahindra is tipped to post revenue decline of 0.7%.
The weak revenue growth could be further combined with a marginal 1.2% sequential growth in earnings before interest and taxes (Ebit) due to the slower deal realization pace, Garg's note to investors said.
Further, brokerage firm HDFC Securities' Institutional Research note to investors on April 6 also painted a similar picture, pegging TCS and Infosys to post marginal revenue growth, and HCL, Tech Mahindra and Wipro to post declines. The range of change in revenues of the large-cap IT firms would be within a drop of 2%, to a growth of 1% sequentially from the December quarter.

Apurva Prasad, vice president of HDFC Securities, said that firms with market caps of over ₹20,000 crore are likely to be the worst hit this quarter, because of cutbacks in billing timelines by long term clients. He added that uncertainty created in the banking sector with the collapse of major western banking institutions such as Silvergate Bank, Silicon Valley Bank and Credit Suisse is likely to force firms across industries to consolidate their discretionary tech spends.
"Deal closures may come through this quarter, but if deals are not being realized right now, then they will not make any difference to the financials of the sector in the immediate two quarters of FY24," said Axis Securities' Tanksale.
Prasad added that the March quarter could offer the sharpest decline that the domestic IT services industry is likely to see in CY23, and lead to a consolidation of revenue growth rate in FY24 after three sustained years of double-digit growth. On April 3, Mint reported that the domestic IT services industry could see a drop of 700 basis points in revenue growth rate, which could fall to mid-single digit for the first time since the onset of the pandemic.

One basis point is one-hundredth of a percentage.
Furthermore, the slowdown may also lead to midcap IT firms outperforming the top six (TCS, Infosys, HCL, Wipro, Tech Mahindra and LTIMindtree) in terms of revenue growth in this quarter. Motilal Oswal projected that Cyient, Coforge and Persistent Systems will post over 3% sequential revenue growth, while Mphasis and Zensar may report 1.1% sequential revenue decline.
"Midcap companies will have a clear edge over the large companies in terms of surpassing the growth figures, because of their lower revenue and deals base. Their project sizes are also much smaller, and midcap firms are likely to continue with their periodical billings from clients, instead of seeing client spending deferred. They are also not primary vendors for outsourced projects, so project tenders are much smaller. Hence, their deal churn rate is very high," Axis' Tanksale said.

To be sure, most IT services firms have seen a consolidation in their share prices in the past one year. At market closing on April 6, the BSE IT index closed at ₹28,670.37 — down 20% from ₹35,955.15 a year ago.
Consolidated market data from all four quarters of FY23 shows that the price-to-earnings (P/E) ratio of the domestic IT services industry has dropped from an average of over 34x in March last year, to around 24x at the end of March this year. A falling P/E ratio typically signifies a bear market.
---