Gartner flags adaptive security, hyperautomation among top GovTech trends to watch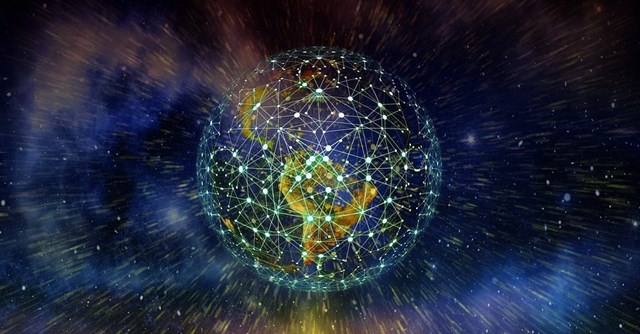 Adaptive security, hyperautomation, data sharing as a program, and sovereign cloud, among others have been identified as the top 10 government technology trends for 2023 by the market research firm Gartner. The firm has released a new report which is targeted at public leaders to prepare governments for their digital transformation, identify risks and opportunities, improve business capabilities, and achieve leadership priorities.
"Not only is the current global turmoil and technological disruption putting pressure on governments to find a balance between digital opportunities and risks, it also presents solid opportunities to shape the next generation of digital government. Government CIOs must demonstrate their digital investments aren't just tactical in nature as they continue to improve service delivery and core mission impacts," said Arthur Mickoleit, director analyst at Gartner.
Following are the top trends:
Adaptive Security
Adaptive security is an approach to responding to potential cyber threats in real time through continuous monitoring of user sessions. Gartner's report says that by 2025, 75% of the government chief information officer would be responsible not only for the security of the IT infrastructure but also for operational and mission-critical technology environments. Hence, CIO should link adaptive security to broader digital innovation, transformation, national security, and resilience objective, the report says.
Cloud-Based Legacy Modernization

To ensure more resilient government services, governments around the world are looking at modernising IT infrastructure and applications. In this direction, Gartner predicts that over 75% of governments will operate more than half of the workloads using hyper scale cloud services by 2025. Hyperscale cloud services provide computing and storage at an enterprise scale.
Sovereign Cloud
A sovereign cloud is a cloud computing architecture that offers data access in compliance with local laws and regulations. Due to global uncertainties over data privacy and potential government overreach, the demand for sovereign clouds is growing. As per Gartner, over 35% of government legacy applications will be replaced by solutions developed on low-code application platforms and maintained by fusion teams by 2025.
Hyperautomation
By 2026, 60% of the government will prioritise business process automation; this is up from 35% in 2022. Gartner recommends CIOs to align automation initiatives with current policies for digital transformation.
AI for Decision Intelligence

Artificial intelligence for decision intelligence offers rapid, accurate, and early decision-making capabilities at scale. In fact, as per Gartner's study, 60% of government AI and data analytics investment will impact real-time operational decisions and outcomes.
Data Sharing as a Program
By the end of this year, Gartner predicts 50% of government organisations will establish formal structures for data sharing, quality, and timeliness. The Indian government, for example, is in the process of laying out norms for sharing non-personal data for commercial, research and development processes.
Total Experience (TX)
Total experience (TX) is an all-encompassing term that combines customer experience (CX), employee experience (EX), multi-experience (MX) and user experience (UX) in support of government transformation. By 2026, government TX approaches are expected to reduce process ambiguity by 90% and increase satisfaction metrics for CX and employee experience EX by 50%.
Digital Identity Ecosystems

Gartner predicts that by 2024, over a third national governments will offer its citizens mobile-based identity wallets. In this context, governments would need to address the opportunities and challenges in the emerging digital identity ecosystem, while ensuring trust, innovation, and adoption across sectors and borders.
Case Management as a Service (CMaaS)
Gartner defines as CMaaS as "a technique of developing cloud-based case management solutions as a set of horizontal products that are modular and interoperable." Gartner predicts that by 2024, agencies leveraging case management will be able to implement new features 80% faster than their peers.
Composable Government Applications
"Being composable means being able to extend the reuse of capabilities and continuously adapt to change. In government, that means being able to meet regulatory, legislative, and public expectations more readily and easily," said Apeksha Kaushik, principal analyst at Gartner in an earlier blog. By applying composable architecture, governments would be achieve continuous improvement and modernisation, Gartner's report stated.

---