Indian business exes suffering from decision distress: Report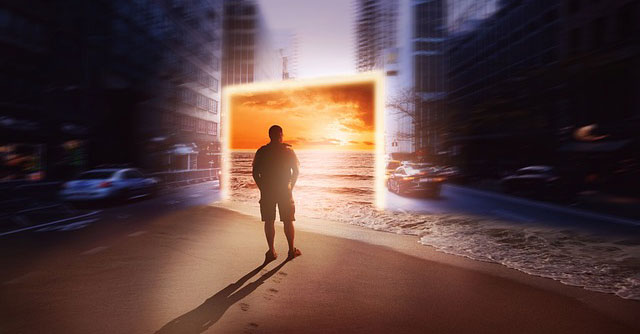 Access to more information does not necessarily lead to better decision making, according to a new study published on Tuesday, which reveals that a majority of business leaders in India are suffering from 'decision distress'. The study done by American IT firm Oracle said that 94% leaders complained of a growing number of data sources has posed a challenge to their business success and eight out of 10 stated that the lack of trust in data has stopped them from making any business decision.
The global study of 14,000 employees and business leaders polled in January 2023, including 1,000 respondents from India, showed that elsewhere too business leaders are overwhelmed and ! trust, making decisions much more complicated, and this is hurting their business performance.
In India, 69% admit that they face a decision dilemma – not knowing what decision to make. For example, business leaders in India complain that this inability to make decisions is having a negative impact on their quality of life, causing spikes in anxiety (38%), missed opportunities (40%) and unnecessary spending (42%).

Further, the study noted that eight out of 10 decision makers admit the sheer volume of data and their lack of trust in data has stopped them from making any decision. Problem is, many do not know which data or sources to trust and 80% have given up on making a decision because the data was overwhelming, it said.
Shailender Kumar, senior vice president and regional managing director, Oracle India and NetSuite JAPAC told Tech Circle, it is evident that business leaders must change their perspective on data, recognise the volume of data entering their systems, and invest in measures that can make their data meaningful.
The changes are already happening, as Kumar said, in India, almost all business leaders polled in the study agreed that "a company that uses technology to make data-driven decisions is more trustworthy" and the silver lining is that businesses are keen to change the way they make decisions with a good number of CXOs looking to seek the help of a robot to make some of their strategic decisions.

Globally too, the study noted, 40% of respondents say managing the additional data sources has required additional data collection resources, and that business leaders are skeptical of the current data analytics approach. For example, 77% report that dashboards and charts do not always directly relate to the decisions they need to make, and 72% believe most of their available data is only helpful for IT professionals or data scientists.
A survey published by market research firm Statista in January 2023 too noted that the biggest challenge for a data-driven business strategy doesn't have anything to do with technology. It has more to do with the fact that organisations and their people are resistant to change which in turn leads to a lack of trust in the data.
Further, another report published in March 2023 by market research firm Gartner noted that while the lack of available talent is the top impediment for teams are failing to add value to their data, as reported by 39% of executives, lack of support from top management are also hindering the success of projects. Besides, culture challenges to accept change and overall poor data literacy in organisations are among other reasons why many of these projects continue to suffer, said Gartner.

"The message is overwhelmingly clear—our current approach to managing and analysing data must change. Especially in the business world. The benefits of getting it right span from attracting talent in a difficult job market, to gaining new investors in a tough economic climate," the Oracle report further states.
"With the overwhelming amount of inputs a person gets in their average day -- internet searches, news alerts, unsolicited comments from peers -- frequently add up to more information than the brain is configured to handle," Seth Stephens-Davidowitz, data scientist and author said. "Finding a way to get a handle on the stream of data at their fingertips, to help businesses distinguish between the signal and the noise, is a crucial first step," he said.
---