Indian firms to integrate metaverse into various business activities, says PwC India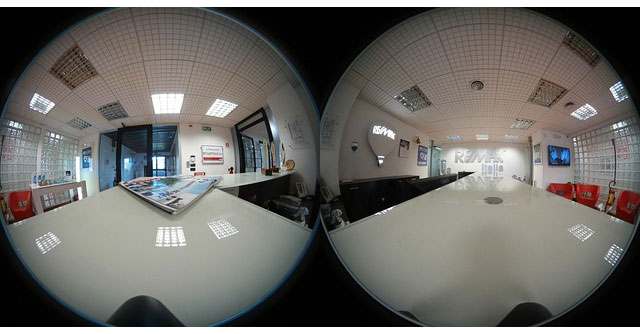 While the metaverse ecosystem in India is still at a nascent stage, seven out of 10 business executives in a new study published on Wednesday, said that they are planning to integrate the metaverse into their organisational activities.
A metaverse is a collective virtual shared space, created by the convergence of virtually enhanced physical and digital reality. The report published by consulting firm PwC India said that despite being an emerging market, 25% businesses in India said that their metaverse plans will be fully embedded in their activities within a year, while 47% said that this will take place in 2–3 years. These activities may include, sales and marketing, training, events and meetings, creation of a new product, and more.
According to the report, globally, businesses have started exploring partnerships with some of the leading players in the metaverse to explore business opportunities. For example, the Chinese government has said in a report published on Wired on Wednesday that with maturity, the metaverse will be less about having fun and shopping and more about health care and other business activities.

The report further showed that more than 60% of the business leaders surveyed affirmed that they have a detailed or good understanding of the metaverse. Of the companies surveyed on having a detailed understanding of the metaverse, 22% represent telecom, media and technology, 19% financial services, 16% pharmaceuticals and healthcare, 15% retail and consumer, 12% industrial products, 9% government and 7% automotive and edtech, the study said.
"The metaverse opportunity is enormous and we expect exponential growth…," said Ashootosh Chand, Partner - Digital and Emerging Technologies, PwC India. According to him, consumers are open to adopting new technologies and companies are investing heavily in the required infrastructure to leverage the metaverse. "We can already see brands experimenting in the metaverse to delight their customers," he said.
The survey found that at least 39% of Indian respondents view the metaverse as a social platform for their company. Nearly 20% believe that it will revolutionize businesses and create a mega gig economy, while 9% see it as the next incarnation of the internet. However, 24% remain unsure about the metaverse's potential impact.

Indian companies are most likely to create virtual content for customers to engage with on the metaverse, the study said. Additionally, 13% of respondents plan to provide onboarding and training through the metaverse, while 11% aim to use it to create communities, it said.
The PwC India report, however, highlights that 36% of surveyed individuals consider cybersecurity to be the biggest risk for businesses in India. Technological limitations stand second, with 28% of respondents expressing concern about potential challenges in this area.
To be sure, other reports have also pointed out various concerns with the metaverse. According to a report by the interactive streaming platform Agora published in May last year, metaverse developers too said that data privacy and security are the biggest hurdles the metaverse has to overcome.

In the same month, a report by market research firm Gartner also said that the metaverse is becoming one of the least interesting areas for the top business executives. In fact, 63% of CEOs see the metaverse as either not applicable or very unlikely to be a key technology for their business, when compared to digitalisation and cybersecurity, coupled with workforce issues, such as talent retention and even environmental sustainability, as their top business priorities in the coming quarters.
Despite hurdles experts believe metaverse has tremendous potential when understood and executed well. American multinational investment bank Citi estimated last year that the total addressable market for the metaverse economy could grow to between $8 trillion and $13 trillion by 2030. It would also reshape consumer behaviour and industrial production.
Sudipta Ghosh, partner and leader of data and analytics, PwC India, said that a lot of the metaverse's success will rely upon utilising data effectively, "Metaverse allows organisations to be innovative about how they can meaningfully engage with the customers, employees and the broader ecosystem," she added.

---