Targeting India's MSMEs with solutions running global enterprises: Paul Marriott, SAP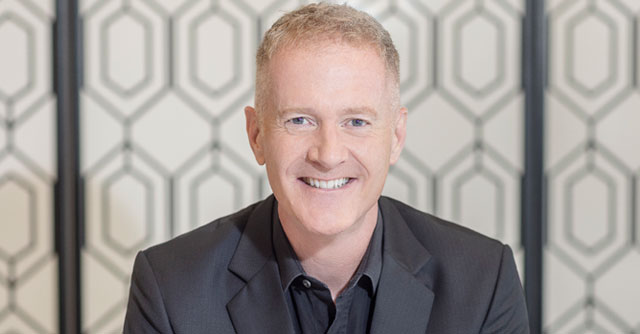 Germany-headquartered enterprise resource planning (ERP) software provider SAP, launched its latest platform — Grow with SAP — targeting India's micro, small and medium enterprises (MSMEs). In December last year, Kulmeet Bawa, India president and managing director, said that the country was already one of the fastest growing for the ERP market leader last year. Now the company is targeting the country's micro, small and medium sized businesses (MSMEs). In an interview, Paul Marriott, president, Asia-Pacific and Japan discussed how this strategy will work. Edited excerpts:
SAP has offered ERP solutions in India for a long time. How would the new platform be any different?
We recognize that the SME sector in India is 80% of the entire Indian market, and we sought to offer the same global solutions that run global enterprises — with a value centric approach to businesses in India. Grow helped us accelerate the timelines of bringing a price-conscious ERP cloud solution to the Indian mid-market.

In India, the mid-market businesses are incredibly price conscious. They need a palatable entry point to tech solutions, and also need rapid delivery of the product so that they can go live on cloud platforms quickly. Grow was focused on creating a package of rapid adoption services that massively accelerate cloud migration timelines for tens of thousands of companies in India. It brings the same enterprise ERP that all big companies have benefitted from, for so many years, at scale into the price-sensitive market.
What does this 'rapid timeline of adoption' that you spoke about imply?
It is a cloud infrastructure that runs locally here. Two years ago, we invested around ₹500 crore in local cloud infrastructure and localization of the product, which is important as India is shaping or already has its own taxation and regulatory requirements. Now more than ever, it is important to have the solution running in India because of data sovereignty and regulation. We deploy our solutions on one of the three global cloud hyperscalers — Google Cloud Platform, Amazon Web Services and Microsoft Azure.

Having the solution running locally in India not only helps us accelerate its deployment and deliver quickly to clients, but this will also help us make it available at scale all across the country.
What is the primary challenge in reaching out to small businesses with cloud migration platforms?
Value still remains the biggest challenge, which is why we sought to create a platform that is primarily price sensitive, rapidly implementable and scalable in terms of the value of the services. Creating an ecosystem is also crucial in order to enable such services at scale — while we do have a lot of global partners, what's really important is that there has to be activation of local business partners here in India as well.

You say that customer experiences will play a key role within SAP's push for MSME adoption. Would generative AI factor into this as well?
Absolutely. We've been embedding AI into our applications for many years, since it is the fundamental path to process automation. We have been using AI to automate business processes at scale already. Now, with generative AI, large language models and specific APIs like ChatGPT, we enable them through our open business technology platform — it's an open platform, so it supports open source AI APIs, as well as ChatGPT itself. If you are using Grow, this entire open platform becomes immediately available to MSMEs.
Alongside AI, through the open API deployment platform, we'll enable access to other technologies such as sustainability solutions, and even supply of financing networks that are made available through Taulia — a company that we've acquired. We can add future tools and technologies to this as well, as this becomes available.

---