Tech Mahindra's Q4 net profits fall 26% YoY as BFSI business declines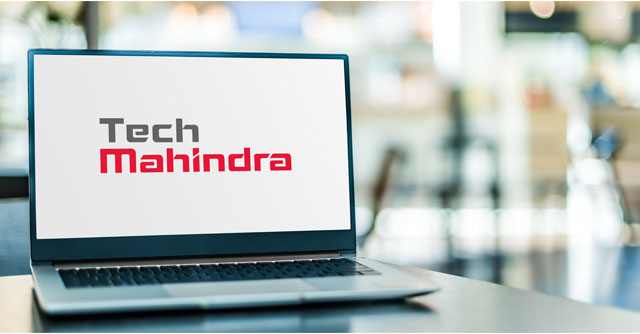 Mahindra & Mahindra group's blue chip IT entity, Tech Mahindra, reported a 25.8% year-on-year decline in its net profit to Rs 1,124.9 crore, as a contraction in its BFSI vertical dragged financials for the quarter-ended March (Q4FY23).
Its rupee revenue rose around 13.2% y-o-y to Rs 13,718.2 crore during the quarter under review, even as deal momentum slipped 44% compared to Q4FY22. Tech Mahindra reported a total contract value (TCV) or order book of $592 million this quarter against $1.01 billion recorded during the same quarter last year, a seven-year high.
"As we step into FY24, we see the increasing need for businesses to stay agile by leveraging next generation technologies. We are strongly focused on helping our customers stay competitively dominant and relevant in the era of fast evolving market conditions by helping them adapt to leaner and sustainable business models," said CP Gurnani, managing director and chief executive officer, Tech Mahindra.

Shrinking order books, cautious commentary and missing guidance targets have put IT companies and investors on tenterhooks about the outlook for this FY.
Analysts said that Tech Mahindra's FY23 earnings fell below their estimates.
Mitul Shah, head of research at brokerage firm Reliance Securities, said that the company's March quarter Ebit (earnings before interest and taxes) margin fell 244 basis points below the firm's estimates, while quarterly revenue of $1.668 billion was "marginally lower" than the firm's expectation of $1.675 billion. Ebit and net income were also below expectations.

"Tech Mahindra reported a subdued performance. Margins were below our estimates. However, subdued performance in tech and retail verticals, coupled with the key Americas geography, are concerning. We expect margin pressure build-up over the near-term, amid a slowdown in the Americas," he said.
Shah further added that while the overall IT sector is likely to see an uptick in overall tech spending, the overall industry "will record single-digit revenue growth." Shah's projection is in line with an April 3 report by Mint, which projected large-cap IT firms to post mid-single digit revenue growth in FY24. A following report on April 6 also projected midcap IT firms to outpace their larger peers -- which was seen earlier today in Coforge's revenue growth projection of 13-16% for FY24.
"We expect this growth due to a global slowdown and deferment on technology spending by telecom firms in the US. We believe that a higher exposure to Europe and the CME vertical would pose a challenge for Tech Mahindra ahead," Shah said, offering a 'sell' rating on the company's stock.

Tech Mahindra ended Thursday's session with gains of 0.9% at ₹1,004.20 apiece against a gain of 0.6% on the BSE IT index.
To be sure, Infosys has guided for a mere 4-7% revenue growth in constant currency terms for the current financial year, a significant cut from its earlier estimates. Wipro, on the other hand, guided for a 1-3% decline in revenue growth for the coming quarter (Q1FY24).
Noticeably, Tech Mahindra has reported an attrition of 15%, the second-lowest figure seen this quarter among Nifty IT constituents. This was against 17% in the previous quarter and 24% in Q4FY22. The company saw 4,668 employees leaving in the last quarter, taking the total headcount to 152,400 employees.

Tech Mahindra also announced a dividend of Rs 32 per equity share. Constant currency growth came in 6.3% y-o-y.
On the geography front, contribution from the Americas increased 6.4% y-o-y, which now translates into nearly half of Tech Mahindra's revenue (49.6%). Europe declined 0.5%, while the rest of the world contributed 2.9%.
BFSI was the only vertical to have underperformed during Q4FY23, down 5.1% y-o-y. Communications, media and entertainment (CME) contributed most to Tech Mahindra's revenue (40.1%), followed by manufacturing (15.9%), technology (10.3%), retail & transport (7.6%).

Operationally, Tech Mahindra's Ebit (earnings before interest and taxes) slipped 4.6% to Rs 1,530.3 crore versus Rs 1,604 crore during the same quarter a year ago. Margin dropped 210 basis points to 11.2%.
One basis point is one-hundredth of a percentage.
"Our strategy of prudence and operational excellence helped us through the uncertainties of FY23. We continue to return cash to shareholders through a consistent dividend policy. We move into the next fiscal, with sharper focus on productivity improvements, cash & value creation for our stakeholders," said Rohit Anand, chief operational officer.

---