Creative Machines: The case for right brain boosters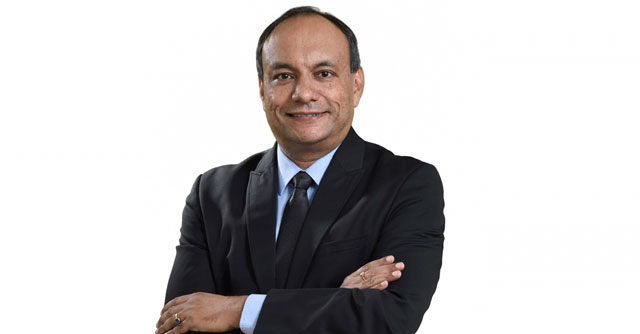 When Daniel Pink published his influential book A Whole New Mind two decades ago, he made a compelling case that the essence of what makes us human is not our ability to be analytical, but our capacity to be creative. He asserted that left-brained analytical professions such as accounting and engineering that depend on logic and process would ultimately be threatened and eliminated by automation; while right-brained creative professions such as design and psychotherapy that rely on creativity and empathy would be immune to such disruptions.
Armed with this reasoning, Pink went on to proclaim that certain types of people such as designers, artists, musicians, therapists, and storytellers would rule the future.
Recent leaps in generative AI suggest that Pink's original thesis requires a revision. The future of the professions may lie in embracing AI rather than competing with it. Just as surgeons, pilots, and firefighters can turbocharge their performance by working in tandem with smart machines, the same is likely true for the creative professions as well. Creativity has been defined as the ability to produce and use original and unusual ideas. And so the current flood of generative AI tools should be seen as a sign that a new era of computational creativity is dawning upon us.

The artist Hans Hoffmann said that design is the intermediary between information and understanding. Today, a software tool called Dreamcatcher AI can churn out thousands of designs that match complex criteria specified by human designers, and can also offer up new ideas for exploration. This frees up time for human designers to concentrate on applying their unique perspectives and aesthetic sensibilities. Philippe Starck used this capability to reimagine a chair design that maximizes body support, minimizes material utilization, and optimizes energy consumption during production.
Consider the newest way of creating images. DALL.E is an AI system that can auto-generate realistic images from natural language descriptions. It became publicly available as recently as September 2022, and since then it has garnered 1.5 million registered users who utilize it to create more than 2 million unique images a day via simple text prompts. The conjecture is that artists as well as dilettantes can be boosted by AI software to produce nicer artistic outcomes faster. Furthermore, the New York Times has reported that tech giants like Google and Meta and startups such as Runway are building AI-powered instant video generation software to empower moviemakers. The generative design software market is valued at $230 million today and may very well reach $1.4 billion within a decade.
Music, it has been famously said, is the shorthand of emotion. Counted among the most right-brained, even singers and composers are turning to AI software to fire up their creative imagination and crack open a new world of compositions. YouTube star Taryn Southern co-created her hit song Break Free with an AI composer software named Amper Music. With regard to her unusual creative process, Southern had this to say: "I find that really fun, and because I am able to iterate with the music and give it feedback and parameters and edit as many times as I need, it still feels like it is mine in a sense."

Empathy too is considered a key function of the right brain. Treating patients with mental health disorders requires great compassion, and psychiatrists and psychotherapists worldwide are besieged by a rising tide of people seeking their help for mental health challenges. Enter Woebot, an NLP chatbot app that is sometimes recommended by therapists to patients as a conversational self-care tool.
Early results suggest that college students who chatted frequently with Woebot significantly reduced their depression symptoms in two weeks. Dr. Alison Darcy, founder of Woebot Health, says that the NLP chatbots are coming not to replace expert human therapists, but to amplify their reach and impact in terms of patient care. Periodic or remote consultation with human care providers, paired with conversational therapy offered by empathetic chatbots, may be the only way to make affordable mental care accessible to all people that are in need of it.
In retrospect, the declaration that the creative professions would remain largely unaffected by the relentless march of automation was premature, and it must now be amended and qualified. It is true that the workforce of the future will skew in favor of those who can imagine, create, and empathize, even as the forces of AI sweep through the modern workplace and get mainstreamed. However, that is no cause for complacency. All professionals, including creative ones, must embrace the technological disruptions occurring in their fields and exploit them to augment their capabilities and boost their productivity.

It used to be that one could choose to either be a creative person or be a techie. Such simple choices are no longer on the table. In the brave new world that we live in now, right-brain geniuses would do well to cohabit joyously with their creative machines.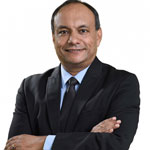 Santanu Paul
---
Santanu Paul is the founding CEO and Managing Director of TalentSprint
---