Wipro aims to build $1 billion business with ServiceNow by 2026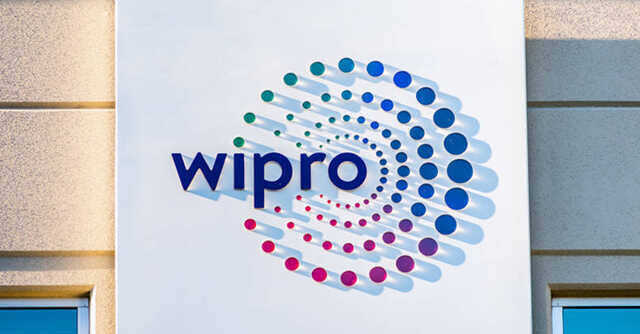 Indian IT services company Wipro Limited, on Thursday, said that it is aiming to build a $1 billion business with American software firm ServiceNow by 2026. Towards that end, the IT major announced a five-year business partnership with ServiceNow to bring new offerings to market that will help clients to drive business transformation.
"The agreement expands on the two companies' existing partnership and is expected to help accelerate Wipro's goal of building a $1 billion business with ServiceNow by the end of 2026," Wipro said in a statement.
As part of the partnership Wipro and ServiceNow will deliver joint clients process consulting, implementation, configuration, and managed services. The partnership will cover all global geographies and will initially focus on four key industries: Financial Services, Healthcare, Manufacturing, and Energy and Utilities.

The expanded partnership will provide a global framework to automate and optimize technology service operations; activate environmental, social, and government (ESG) standards across the enterprise; enable new digital business/customer/employee experiences; and hyper automate enterprise resource planning (ERP). Further, it will strengthen the comprehensive portfolio of cloud capabilities offered through Wipro FullStride Cloud, the company said.
"We couldn't be more excited to deepen our partnership with ServiceNow and jointly deliver greater value, agility, and impact to the market. ServiceNow brings a whole new dimension to employee and customer experiences and technology innovation, allowing us to more effectively guide our shared customers through the next evolution of their business," said Jason Eichenholz, Senior Vice President and Global Partnership Lead, Wipro Limited.
"This outstanding partnership with Wipro is only just getting started. Wipro has the deep domain experience, industry expertise, and innovation track record to provide best-in-class transformation experiences through improved workflows. Together, we will deliver real and sustained value to our customers as they digitally innovate their businesses to capitalize on market opportunities," said Erica Volini, Senior Vice President, Global Partnerships, ServiceNow.

Wipro recently received ServiceNow's "Emerging Growth Markets Worldwide Partner of the Year" 2023 Award, which recognizes Wipro's commitment to and success at building and enhancing the ServiceNow ecosystem. The award was presented to Wipro during the ServiceNow Knowledge 2023 event.
ServiceNow, today, has also partnered with chipmaker Nvidia to develop generative AI capabilities for different enterprise functions in an effort to optimize business processes and workflows. The partnership will see ServiceNow leveraging Nvidia's software, services and infrastructure to develop custom large language models (LLM) trained on data specifically for its Now Platform that can help automate IT workflows across departments, the company said.
---