PC market in India slumps again as enterprises and SMEs delay purchases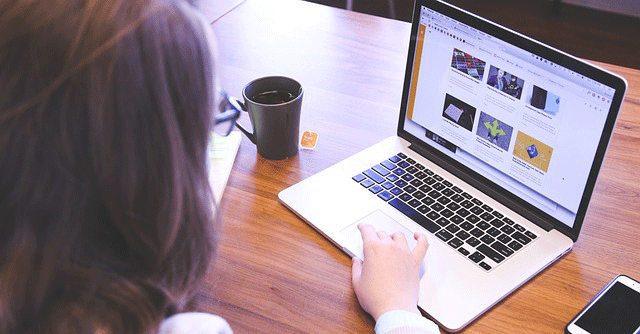 Reduced and delayed procurement of laptops, desktops and workstations by enterprises and small and medium enterprises (SMEs) has led to a 25.1% year-on-year (YoY) decline in shipments of commercial or business PCs in the first quarter of 2023, according to an International Data Corporation (IDC) report, released Tuesday. The overall traditional PC shipments in India, including the consumer segment, declined 30.1% YoY to 2.99 million units.
Commercial PCs accounted for 58.3% of the overall PC market in India during Q1 23 up from 54.4% in Q1 22, as per IDC.
Analysts at IDC pointed out that PC demand has been sluggish over the last couple of quarters. Shipment of premium notebooks ( above $1,000) fell by 65.8% YoY in the commercial segment due to subdued demand from enterprises and inventory correction of Apple MacBooks.

"While SMEs are delaying procurement due to the credit crunch, enterprises are reducing or delaying procurement out of recession fears. The PC market in India is expected to stay sluggish for a few more months and start recovering from late Q4 23 onwards," said Navkendar Singh, Associate Vice President, Devices Research, IDC India, South Asia & ANZ.
In the commercial segment, government and education were the only segments that saw positive traction during the quarter. PC shipment in the government segment grew by 25.2% YoY due to higher procurement from government bodies. Shipments in the education segment grew at 65.6% YoY due to fulfillment of a large order in Gujarat.
Some of the key government orders were from Tamil Nadu Police, CAG, Tamil Nadu government and Kerala government, said Singh. Also, the traction has been strong on government e-marketplace (GEM) with HP and Acer delivering over 20,000 devices each in Q1 23, he added.


US based PC brand HP led the India PC market during the quarter with a 33.8% share of total shipments. Orders from government and educational institutions also helped HP capture 34.7% of the commercial PC market.
Though lenovo was the second leading brand in the overall PC segment with 15.7% of the market, it struggled in the government segment. Dell, which has traditionally been strong in the enterprise segment, also saw a significant slump in shipments due to lack of enterprise orders. Taiwanese brand Acer performed "extremely well" in the government and education segments, according to IDC.
Commercial segment was a key driver for growth in the PC segment in 2021 due to covid-19 induced shift to remote work and learning. To be sure, the commercial segment posted a sharp 81.4% YoY growth in India in Q4 2021, according to a February 2022 report by IDC.
---