The ethical perspective for using AI in neurosciences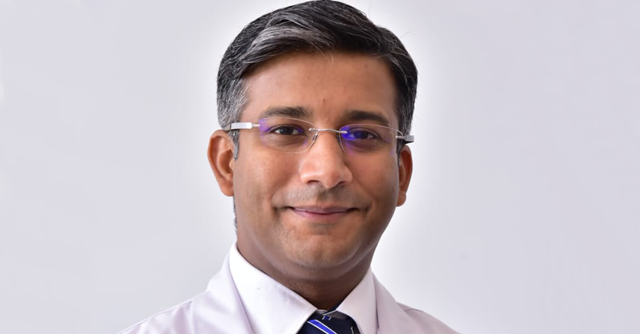 Neuroscience has always been a driving force behind the development of artificial intelligence (AI). Initially, the goal was to create technology with human-like intelligence and neural networks that mimic the human brain. AI has made significant progress in the field of neurology, encompassing advancements in genetics, robotics, artificial intelligence, and nanotechnology (collectively referred to as "G.R.AI.N."). These revolutions have the potential to understand the underlying processes of life, reprogram our biology to eliminate diseases and extend life, create human-level robots surpassing human capabilities, and design and rebuild our bodies and ecosystems using nanotechnology.
AI has been labeled as the fourth industrial revolution, leading to concerns that robots will eventually replace neurologists and neurosurgeons. Some futurists have even referred to humans as inferior computers. There is also fear surrounding the concept of singularity, where man and machine merge, blurring the lines between physical and virtual reality. This could usher in an era of transhuman intelligence, characterized by self-improvement and replication, resulting in significant and unpredictable changes for mankind.
AI has introduced numerous algorithms for enhancing neuroimaging, stroke management, paralysis rehabilitation, and wearable devices for seizure disorders and Parkinson's disease. The ability of AI to process and utilize vast amounts of data, narrowing down possibilities, has the potential to greatly improve clinical decision-making. AI tools applied in radiology, for example, can serve as a "second opinion" for neurologists and neurosurgeons. With the emergence of 5G technology and the singularity era, AI applications will expand beyond physical devices and ensure the efficient delivery of telemedicine across borders.

However, it is crucial to examine the ethical boundaries that currently do not exist. AI learning is not equivalent to human learning, as algorithms excel at specific tasks but cannot replace the complex and multidimensional care provided by neurologists. The doctor-patient relationship, built on empathy and trust, involves addressing the psychological aspects of patient care, which cannot be replicated by robots or algorithms.
There are also concerns regarding the dark side of technology, such as data theft. Healthcare records are important for clinicians, but their misuse can pose a threat. Additionally, many hospital machines rely on third-party software, including life-saving drug delivery and ventilator devices. The potential risks arise when control over the software falls into the wrong hands. Furthermore, the misuse of ground-breaking nanobot technology could lead to the creation of new viruses or the revival of extinct diseases, opening doors to bioterrorism. These challenges and risks are deeply troubling for the medical community.
One area of concern is "algorithmic conflict." When there is a clinical disagreement between a doctor and a robot, determining whose analysis and decision to accept as final becomes problematic. The reactions of patients to such conflicts and errors remain unknown. While patient empowerment and autonomy are important, they should not be undermined by algorithmic overrides.

It is essential to acknowledge that algorithmic computations are susceptible to human biases during data collection. Therefore, algorithms should be subservient not only to physicians but also to their developers.
Research should focus on addressing the ethical and socio-political challenges of AI in healthcare, involving program developers, healthcare providers, doctors, and most importantly, the patients themselves. The goal should be to integrate technology and human expertise seamlessly, creating a healthcare system that is both efficient and regulated by appropriate legislation.

Kadam Nagpal
---
Dr. Kadam Nagpal is a Senior Consultant Neurology at PSRI Hospital.
---