India's Internet economy to reach $1 trillion by 2030: Report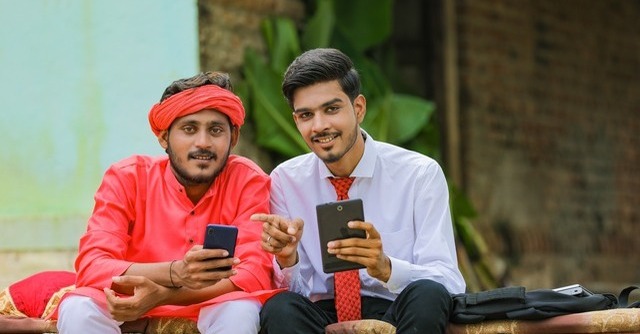 India's internet economy is projected to grow from $175 billion in 2022 to $1 trillion by 2030, shows a joint report 'The e-Conomy of a Billion Connected Indians' by Google, Temasek and Bain & Company, released on Tuesday.
The report, which is based on surveys of consumers and investors, shows that digital consumption is driving growth in key internet economy sectors, such as e-commerce, online travel, food delivery, and ride hailing.
By 2030, the internet economy's contribution to India's technology sector will grow to 62% from 48% in 2022. It will also account for 12-13% of India's GDP, up from 4-5% in 2022, the report claims. It attributes the growth in the Internet economy to rising digital demand in tier 2+ cities, digitization of traditional businesses, and the success of India Stack.

"Three foundational forces-deepening consumer digital adoption, technology investments by businesses, and digital democratization with the India Stack -has placed India at a turning point in its digital transformation," said Sanjay Gupta, Country Head and Vice President, Google India.
Parijat Ghosh, Managing Partner of Bain and Company (India), concurs that India's Internet economy is expected to grow six times over the next decade. "B2C e-commerce will drive 40% of the digital GMV, followed by B2B sectors and SaaS," he added.
Ghosh expects traditional businesses and MSMEs to increase investments in digitization and adopt new business models to cater to the tech savvy consumers.

Growth in the digital economy will also make India a more attractive investment destination in the coming years. The report found that three out of five investors expect deal activity in India to increase in the next two to three years. Additionally, most investors said that they plan to allocate over 75% of their funds to digital investments in the next five to seven years.
"We expect trends in the consumer and digital space to provide a long runway for growth, and as a long-term investor, we are committed to providing catalytic capital to spur the development of innovative solutions," said Vishesh Shrivastav, Managing Director, Investment (India), Temasek.
Investors are most interested in SaaS, fintech, and B2C/B2B e-commerce sectors, according to the report.

B2C e-commerce will continue to account for the leading share of digital services. It is expected to grow 5-6 times to $350-380 billion by 2030. The number of online shoppers is expected to double in size and over 60% of the new shoppers will be located in smaller towns.
Further, the report states that this growth in the Internet economy will driven by the doubling of household incomes from approx $2500 to $5500 by 2030.
Consumers in tier 2+ regions are more open to trying new brands and products, and are willing to spend more on personalized and premium products, especially healthtech and edtech.

To be sure, 82% of tier 2+ consumers said that they are willing to pay higher prices for personalized and customized products and services, compared to 70% nationwide. Similarly, 84% of consumers in tier 2+ preferred an e-consultation over an in-person appointment, compared to 75% in the rest of the country.
Healthtech and Insurance tech, which is currently valued at less than $2 billion, is expected to see the largest growth of 9-15 times. SaaS will continue to drive India's digital exports, while homegrown edtech and e-commerce platforms will gain more global traction, the report added.
---