How businesses can mitigate rising threats, talent shortage with better cyber security posture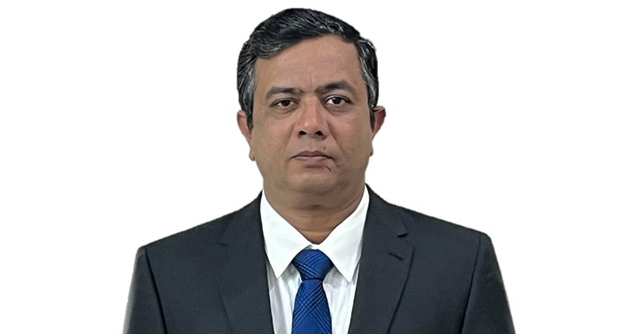 A changing threat landscape is forcing security leaders to fill critical skills shortages as threat actors develop and deploy new strategies, and critical incidents like ransomware are on the rise. So, it is no surprise that cybersecurity has become a major concern for companies across the globe.
In the current landscape, organizations and businesses constantly face cyber threats every second, indicating the dark side of technologies, where they are being innovatively leveraged to cause large-scale disruptions. According to Counterpoint Research, weekly cyber incidents have surged in India in Q1 2023, with organizations witnessing an average of 2,108 incidents per week. It is also observed that threat actors are using more innovative ways, like exploiting legitimate tools and finding vulnerabilities in other popular apps. So, can we still rely on them?
Implement the latest security technologies

Implementing the latest security technologies can help businesses stay one step ahead of threat actors. Advanced security technologies like AI-based threat detection, behavioral analytics, and endpoint security can help organizations identify and mitigate threats quickly. These technologies can also automate security processes, freeing cybersecurity professionals' time to focus on complex security issues.
Conduct regular security assessments
Regular security assessments can help businesses identify vulnerabilities and weaknesses in their security infrastructure. These assessments can be conducted by internal IT teams or by third-party security firms. As a result, businesses can implement effective security measures to address these issues by identifying vulnerabilities and weaknesses.

Invest in cybersecurity training
Investing in cybersecurity training is one of the most effective ways to bridge the cybersecurity skills gap. Cybersecurity training can help employees develop the necessary skills to identify and respond to cyber threats. It is important to note that cybersecurity training should not be a one-time event but should be ongoing to keep employees up-to-date on the latest threats and trends.
Combating the technical misconception

Moreover, there is also a myth that this sector calls for professionals with highly technical expertise, discouraging non-IT candidates from pursuing a career here. But the truth is, these candidates can acquire many such skills on the job with proper training and development. In fact, seeing the increasing demand for cybersecurity professionals, even more new skills can be created, and careers can be built.
Reshaping traditional pedagogies
Cybersecurity awareness can also be created if traditional educational institutions make it a part of their curriculum, educating people from their very childhood days in schools and taking it forward to college. Doing so will not only raise awareness but also make cybersecurity an accessible profession and encourage more learners to step in, thus helping bridge the existing skill gap.

Cultivate a Cybersecurity Culture
Finally, businesses can cultivate a cybersecurity culture within their organization. This involves creating a culture of awareness and accountability, where employees are educated on the importance of cybersecurity and understand their role in protecting the organization's assets.
Cyber incidents have exponentially increased in India, and there is no stopping it. As we become more connected, the need for digital tools and technologies will only increase. However, by bridging the skill crunch in cybersecurity, organizations can hire adept talents to strengthen their enterprise security infrastructure and stay one step ahead of threat actors to keep cyber incidents to a bare minimum.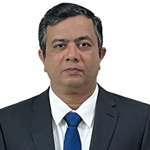 Sandeep Peshkar
---
Sandeep Peshkar is senior vice-president at cyber security firm, Arete.
---