Spotlight: CXO movement this week (July 1-July 7)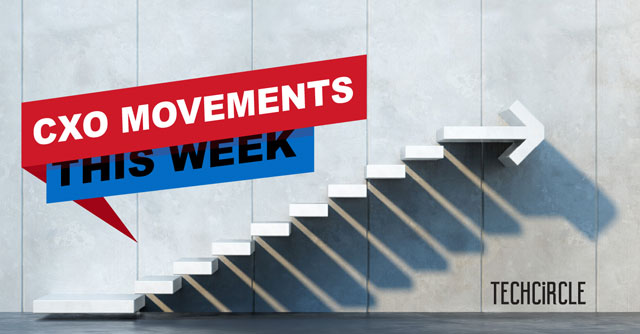 The week (July 1-7, 2023) was buzzing with several CXO movements in the technology as well as non-technology sectors with some of the major appointments in key business and technology positions. Tech companies such as Google, Infosys, Accenture and Ramco Systems made new CXO appointments, while non-tech firms like BharatPe, Lloyds Banking Group, Sennheiser's India, among others, made important tech appointments to lead their companies' technology business. Meanwhile, the government has announced the appointment of a new national cyber security coordinator. Here's the roundup.
BharatPe appoints former Razorpay executive Pankaj Goel as CTO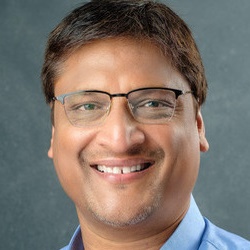 Fintech firm, BharatPe has appointed Pankaj Goel as its new Chief Technology Officer. Previously, Goel served as the head of payments engineering at Razorpay. Goel will directly report to Nalin Negi, the Chief Financial Officer (CFO) and interim CEO of BharatPe. In his new role as CTO, Goel will head the technology team at BharatPe Group, as well as oversee the technology and innovation strategy across all affiliated companies. Before joining Razorpay, Goel held leadership positions at companies including Intuit, Trilogy, and Sun Microsystems. (Read more)

Sirisha Voruganti to lead Lloyds Banking Group's technology centre in Hyderabad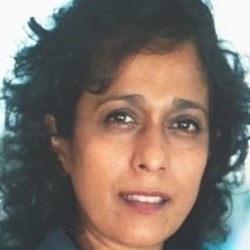 UK-based financial services group, Lloyds Banking Group has named Sirisha Voruganti as the chief executive officer and managing director of its new Lloyds technology centre based in Hyderabad. Voruganti has joined from American department store chain JCPenney, where she has served as the managing director and member of the board for JCPenney in India. A known name in the technology industry, Voruganti was also the first woman managing director for financial services firm JP Morgan Chase in Technology in India and has served as an executive vice president of architecture, data and shared services for Mastercard. (Read more)
Infosys names Sushanth Tharappan as HR head, replaces Richard Lobo

Indian IT services company Infosys has named Sushanth Tharappan as its head of human resources. He replaces Richard Lobo who has been in the position since 2015, and will move on to take up a new role. Tharappan has been the head of Infosys' leadership Institute since 2019. As per his LinkedIn profile, Tharappan is responsible for "succession planning and executive development". Meanwhile Lobo, who has been a part of the Indian IT services company for over 22 years, will reportedly move to a special projects team under chief executive officer Salil Parekh. (Read more)
Ramco Systems appoints Sundar Subramanian as CEO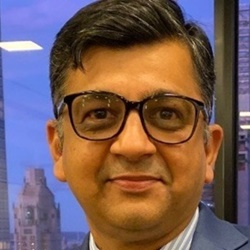 Chennai-based enterprise software company Ramco Systems has announced the appointment of Sundar Subramanian as its Chief Executive Officer. In his new role as CEO, Subramanian will be responsible for leading the organisation and further building upon the company's portfolio of enterprise offerings with a renewed focus on execution and growth. Prior to joining Ramco, he led the delivery and operations of leading multinational information technology services and consulting companies, including Mphasis, Cognizant, IBM and PwC. (Read more)

Vijay Sharma to head audio brand Sennheiser's India consumer business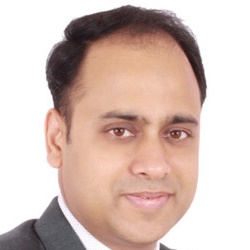 Sonova Consumer Hearing India has appointed Vijay Sharma as the new general manager of the Sennheiser Consumer business in India. He joined the company from Lenovo, where he served as general manager of sales and marketing looking after Lenovo's consumer business. With over two decades of experience in sales and marketing, Sharma has also worked for other global brands Johnson & Johnson, Titan Industries and Samsung Electronics, leading nationwide business operations and managing both offline and online distribution channels. (Read more)
Google to appoint Sreenivasa Reddy as new India policy head

Google is set to appoint Sreenivasa Reddy as the new India policy head. A senior engineering executive at Microsoft, Reddy will be taking care of the big tech's legal challenges in the country and expanding hardware assembly, a Bloomberg report stated. Reddy would be replacing Archana Gulati who exited Google in September 2022 after serving a tenure of five months. Earlier, he served as Apple's head of regulatory affairs in India. Before that he served at Ericsson five years as the vice president and head of government and industry relations. He helped drive domestic manufacturing at both companies. (Read more)
M U Nair appointed as new national cyber security coordinator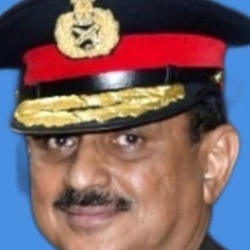 The National Cyber Coordination Centre (NCCC), the cybersecurity and e-surveillance agency in the government of India, has appointed Lt Gen MU Nair as the new National Cyber Security Coordinator (NCSC) replacing Lt Gen (retd.) Dr Rajesh Pant. Nair, who becomes the third cyber security chief after Pant and first chief Gulshan Rai, has extensive expertise in cyber warfare, signal intelligence and communication and information technology at both national and global levels. He served as the commandant of the Military College of Telecommunication Engineering prior to his appointment as the NCSC. (Read more)

Accenture names Rajendra Prasad as chief information and asset engineering officer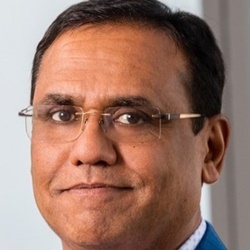 Accenture announced that it has appointed technology veteran Rajendra Prasad as the company's chief information and asset engineering officer, effective July 1. This is a new CXO role that oversees all internal technology development and support for Accenture systems and Accenture assets for clients, the company said. He will succeed Penelope Prett as Accenture's CIO and will report to Manish Sharma, Accenture's chief operating officer. Prasad's appointment comes only two months after Accenture announced that Rekha M. Menon, Senior Managing Director and Chairperson for Accenture in India, is retiring after 29-years at the company. At the same time, it announced Ajay Vij as the Country Managing Director, and Sandeep Dutta as the lead for Accenture's India Market Unit. (Read more)
Subodh Dubey steps from down as Global CIO of Suzlon Group

Subodh Dubey has stepped down as Global CIO of Suzlon Group, a multinational renewable energy firm. He has joined as group CIO of Easa Saleh Al Gurg Group (ESAG) in Dubai, which is a diversified conglomerate with businesses in real estate, retail and building materials. He has earlier worked with Shapoorji Pallonji Group, another diversified conglomerate headquartered in Mumbai. He also spent five years working as Senior VP and Group CIO of Usha International, a consumer durable manufacturing firm.
---