Enterprise applications revenue to hit $483 bn fuelled by AI, cloud investments: Report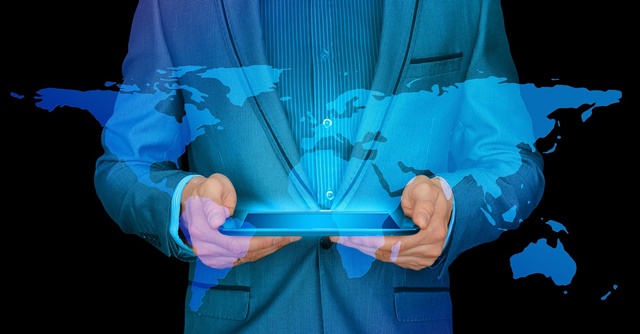 Enterprise applications software that includes customer relationship management (CRM), Office suites, supply chain management (SCM), enterprise resource planning (ERP) software, as well as analytics and collaboration platforms, etc., is likely to reach $483 billion revenue by 2027, growing at a 10% CAGR globally, according to a report published on Wednesday by market research firm International Data Corporation (IDC).
The key drivers behind this growth, according to IDC, is the ongoing investments in public cloud software, including infrastructure-as-a-service (IaaS), platform-as-a-service (PaaS), and software-as-a-service (SaaS), which is anticipated to represent more than two-thirds of all enterprise applications revenue in the next 4-5 years. Growth is further fuelled by increased artificial intelligence (AI) adoption, especially with the advent of generative AI technologies.
The increasing shift to AI and cloud-based solutions and the desire to upgrade existing systems reflect the continuous competitiveness within the enterprise applications software market, Mickey North Rizza, group vice president, Enterprise Software at IDC, said.

Another survey published by the research firm released last month that surveyed nearly 3000 CTO/CIOs globally including in India, found that 51% of organisations on average are currently maintaining their existing applications, while 46% on average are planning to replace their current systems within the next three years.
Further, as organisations invest in tools and technologies, such as automation, cloud, AI and advanced analytics, to stay relevant in the digital era, many are even willing to pay a premium for cloud-native architecture featuring microservices and containers, which enable greater agility and scalability, said IDC.
In March for example, tech company Microsoft released its AI assistant—called Dynamics 365 Copilot — for applications that handle tasks such as sales, marketing and customer service. Based on technology from OpenAI, the software can draft contextual chat and email answers to customer-service queries. It can help marketers come up with customer categories to target, and write product listings for e-commerce.

Cloud company Salesforce launched AI Cloud last month, a suite of products built for CRM in enterprises where they can boost their productivity through all the Salesforce AI applications.
Oracle has also included new capabilities across its Fusion Cloud Applications Suite to help enterprises speed up supply chain planning, increase operational efficiency and improve financial accuracy, the company said in April.
Other key players leading this category, include, SAP, Intuit, Siemens, Autodesk, among others. According to IDC, the top 10 players' combined revenue share amounted to only 30.8% in 2022, a decline of nearly 1% from the previous year, showcasing the competitive landscape within the industry. The remaining market remains highly fragmented.

Rizza however said that enterprise application providers will be under constant pressure to meet the demands of enterprises striving for growth and adaptability in an increasingly competitive environment.
Further, an industry report released in January by market research firm Gartner, also said, enterprise applications and IT services will drive worldwide IT spending to $4.5 trillion in 2023, an increase of a moderate 2.4% from last year. The analyst firm sees an increased spending in the managed services, cloud, AI and security applications space.
---