How cloud is transforming help desk services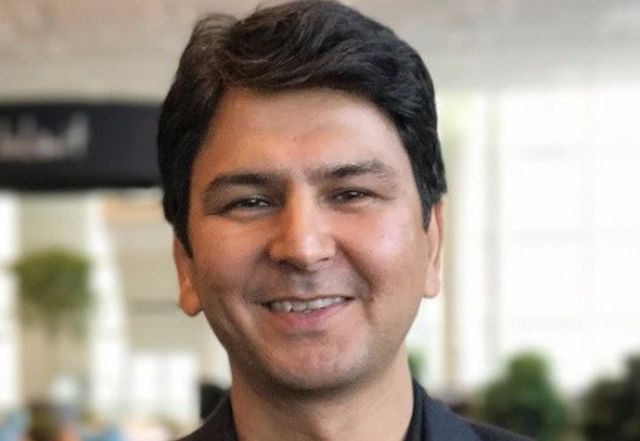 Traditionally, help desks have relied on the customer to reach out to them. They have a reputation of being hard to get, being slow in their response, offering very little personal touch. They usually focused on ticket resolution, managing service requests, performing catch and dispatch activities, and eye-ball monitoring with little regard to customer experience. As businesses grew, with hardly any emphasis on self-service or self-healing, scalability became a challenge along with increasing cost to maintain the help desks.
A modern user in contrast is now tech savvy, opinionated, much more hands-on, and expects a consumer-grade service within the organization like what he gets in an external marketplace.
This shift in consumer mindset provides an opportunity for helpdesks to modernize itself. The help desks today need to focus on speed and agility. They must provide users with self-service options. Persona-based services, omni-channel experiences, and a drive towards zero touch resolution are the new expectations from a service desk.

Modern businesses look at reducing the number of tickets and resolving them faster, to save costs and boost customer satisfaction. Additionally, help desks are no longer limited to providing IT support to employees. It has transformed into a critical business tool through which an organization can deliver superior customer service and drive better user experiences. This is particularly true, in an era of distributed and global offices with mobile employees and remotely located customers.
Cloud can play a critical role in enabling capabilities that transform help desk services from a mere ticket resolution tool to a customer-focused channel. It also helps in adapting to evolving market dynamics.
Here's some of the advantages of advanced technology used in the cloud-based help desk domain.

Automation and Self-Healing: Businesses can automate repetitive issues like data entry or ticket escalations. AI algorithms are trained to resolve tickets automatically. By analyzing historical data and predefined rules, the system suggests solutions to resolve customer issues without human intervention. This frees up human agents to focus cases that require human empathy and problem-solving skills.
Seamless integration with other business systems, such as customer relationship management (CRM), or software project management tools becomes easy with the cloud. This enables efficient data sharing and streamlined workflows enhancing the overall productivity of the support team.
Integrated with monitoring and software telemetry solutions, cloud helpdesk can track and capture system events like a new app installed or a service pack applied. It can read device hardware and operating system performance metrics and use it to push resolution steps as a script specific to a device and offer mass-healing solutions across impacted devices.

Self-Service and Knowledge Base
AI-powered chatbots provide self-service capabilities in the form of instant responses to common customer queries, by leveraging a knowledge base and automated workflows to resolve issues such as password resets, or basic troubleshooting steps. Users are self-guided by the system to resolve issues without requiring human interventions. AI Chatbot is enabled with
Natural Language Processing (NLP) capabilities that allows AI systems to interpret customer enquiries raised in natural language and respond with solutions. By using advanced NLP techniques, cloud-based help desk services provide accurate, context-aware responses, native and natural to every single language, improving overall customer experience.

Ticket Routing and Prioritization
AI Algorithms support multichannel ticketing, analyze incoming support tickets, extract relevant information, and automatically route them to the appropriate support agents, based on predefined rules. This ensures efficient ticket handling and reduces response time.
Sentiment Analysis

AI analyzes customer interactions, including chat conversations or social media mentions, to identify sentiments and gauge customer satisfaction levels. This information is used to prioritize critical cases, identify potential customer dissatisfaction, or provide feedback to support agents.
Predictive Analytics and Recommendations
An analysis of historical data and customer behavior patterns is made to predict future issues, anticipate customer needs, or recommend relevant solutions. This proactive approach enhances customer satisfaction.

Cloud-based help desk solutions typically provide robust analytics and reporting capabilities. Organizations gain insights into measuring user experiences such as sentiment analysis, supporting ticket volumes, or response times. These insights help identify trends, track performances, and make data-driven decisions.
Overall, the future of help desk services using cloud technology holds immense potential for delivering end-to-end, efficient, personalized, consistent, seamless, and superior support experiences to customers, while empowering agents with advanced tools and insights.

Gaurav Uniyal
---
Gaurav Uniyal is Associate Vice President and Service Management Head, Americas and APAC, Infosys
---