Spotlight: CXO movement this week (Aug 26 — Sept 1)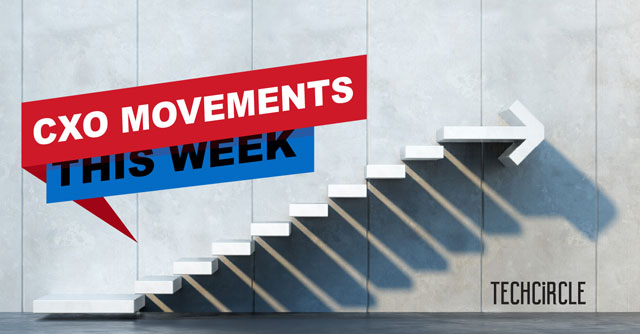 The week (Aug 26-Sept 1) saw only a handful of CXO movements in the Indian tech industry, with companies like Nextiva, Redington and BBDO making important tech appointments. Movements also happened at technology institutions such as IIIT Hyderabad. Here's the roundup:
Microsoft Teams' key architect joins Nextiva as CPTO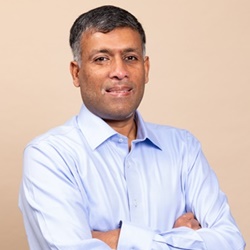 Nextiva, a business conversation platform, announced the appointment of Senthil Velayutham, a former chief technology officer (CTO) and chief architect for Microsoft Teams, as its Chief Product and Technology Officer (CPTO). Velayutham has nearly 30 years of product and technology experience, of which he spent over 24 years in Microsoft where he held various leadership roles at Microsoft, including for Microsoft Teams, Skype for Business, Microsoft Search and AI, and Microsoft Roundtable. As CTO/Chief Architect for Microsoft Teams, Velayutham helped scale the product from zero to 13 million daily active users in 53 languages, and across more than 180 countries. Most recently, Velayutham was chief product and technology officer at Trader Interactive, a Goldman Sachs and Eurazeo portfolio company, now acquired by carsales.com. (Read more)

Redington names former Hewlett-Packard exec as Group CEO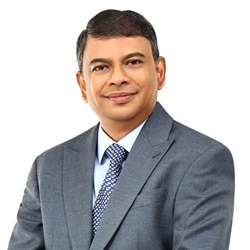 Redington Limited, a global distributor of technology products and services, has appointed industry veteran V.S. Hariharan as the Group chief executive officer (CEO), the company announced through an exchange filing on Friday. Hariharan, an engineering graduate from Indian Institute of Technology, Madras, has over 25 years in sales, marketing, and general management. He started on his career at Wipro in India before transitioning to Singapore, where he spent over 18 years at Hewlett-Packard, holding numerous senior positions. He went on to be a Founder of a company specialising in Solar Solutions for emerging markets. (Read more)
BBDO India appoints Kaizad Pardiwalla as chief digital officer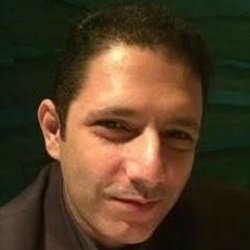 US-based advertising agency network BBDO has appointed Kaizad Pardiwalla as Chief Digital Officer and General Manager at the company's India office in Mumbai. In his new role, Kaizad will lead the company's digital transformation initiatives as well as head the Mumbai operations. He will report to the CEO of BBDO India, Suraja Kishore. Kaizad started his advertising journey in 2004, with reputed advertising agency Ogilvy and served there for nearly a decade, rising to various leadership roles within the company. He became the national head at its digital marketing arm, where he drove significant growth alongside major clients including American Express, Cadbury, CISCO, IBM, ICICI Lombard, ITC, The Economist, and Vodafone, among others. In this period, he spearheaded the agency's digital transformation, leaving an indelible imprint on its trajectory. (Read more)
Ashok Jhunjhunwala appointed new Chairman at IIIT Hyderabad
The International Institute of Information Technology, Hyderabad (IIIT-H), an autonomous research university, appointed tech veteran Ashok Jhunjhunwala as Chairman. He replaces Raj Reddy, who has been a major part of its journey since its inception in 1998. Jhunjhunwala, a B.Tech (Electrical Engineering) from the Indian Institute of Technology, Kanpur and PhD from the University of Maine, has been a faculty member at the Indian Institute of Technology Madras since 1981. He has also held the position of President of IIT Madras Research Park. During his career, he has contributed extensively to technology innovation and adoption in the Indian context.

---