Salesforce, Google forge AI partnership to boost productivity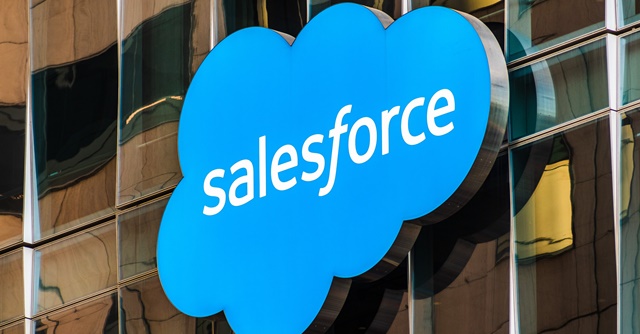 Salesforce, during the annual Dreamforce 2023 conference, has announced a strategic partnership with Google aimed at enhancing productivity through the integration of Salesforce's artificial intelligence (AI)-powered CRM and Google Workspace.
The collaboration will result in bidirectional integrations, enabling users to seamlessly combine information from Salesforce and Google Workspace, encompassing Google Calendar, Docs, Meet, Gmail, and more, to facilitate generative AI experiences across multiple platforms.
Users will have the ability to work effortlessly across platforms, leveraging the power of Salesforce's Einstein Copilot and Google Workspace's Duet AI assistants. This will enable customers to utilise their Salesforce account data to create personalised Google Slides and Docs, while also incorporating Google Meet summaries and context from Gmail and Google Calendar into Salesforce for record updates and workflow triggers.

As part of this partnership, Salesforce and Google have committed to making their generative AI assistants extensible and will be the first to integrate with each other's third-party platforms.
"Our partnership with Salesforce is an example of why an open and extensible ecosystem for generative AI will create the most value for customers. Together, Salesforce and Google Workspace will empower organisations to redefine how work is accomplished with generative AI, help foster innovation and productivity at scale, and make common tasks more efficient and purposeful," said Thomas Kurian, CEO at Google Cloud.
"Our partnership with Google empowers organisations to unlock the full potential of AI and data, grounded in trust. This deep integration between Salesforce and Google Workspace, where many users spend much of their day, helps save time and effort, unlocks far greater value and deeper insights from their data, and will fundamentally change how people work," said David Schmaier, President and Chief Product Officer at Salesforce.

In addition this, Salesforce also introduced a significant update to its AI suite, Einstein. The new addition, Einstein Copilot, serves as a generative AI conversational assistant integrated directly into Salesforce's CRM and supported applications. It is designed to assist with a wide array of application-specific tasks.
Salesforce's enterprise customer administrators can customise Einstein Copilot's functionalities and data access, further enhancing its adaptability. Moreover, they can harness third-party language models, including OpenAI's GPT-3.5, via the new Einstein Copilot Studio.
---