CX, operational analysis & research analytics key use cases for GenAI in BFSI: Coforge's Gautam Samanta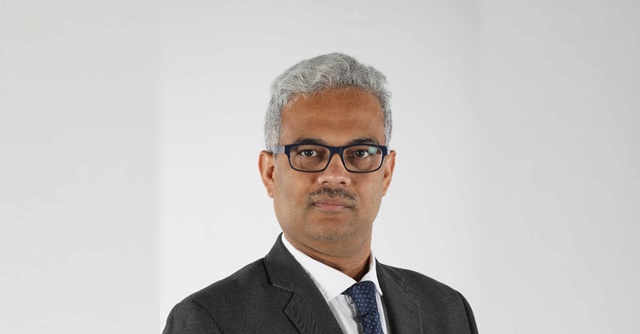 Technology is playing a pivotal role in shaping the world of Banking, Financial Services, and Insurance (BFSI) sector. In recent years, the BFSI sector has undergone remarkable transformations, driven by evolving customer demands, digitalisation, and exposure to novel experiences. In an interview with TechCircle, Gautam Samanta, EVP and Global Head of BFS at Coforge, shares insights about the technologies at the forefront of redefining the sector and how Coforge is tackling various issues to boost its services in the space.

Which technologies will gain the most investment in BFSI in the coming years, and how will they reshape the industry?
In the past few years, the industry has undergone a significant transformation due to several key factors. One major change is the shift in customer needs, driven by digitisation and exposure to new experiences. Customer demographics have evolved, leading to a greater demand for technological advancements in banking.
Additionally, geopolitical and geo-economic uncertainties have added pressure in recent years. While banks are cautious about their spending, they are still focused on the digital aspect to enhance the customer experience. Cost reduction efforts have emerged to fund these transformations, with a minimal focus on new technology investments.

Another crucial area is data and analytics, which help banks improve customer experiences and operational efficiency. Automation initiatives have also gained momentum as part of cost-saving efforts. Although banks have embraced cloud technology, they are not fully integrated yet. The latest technologies, such as AI and ML, particularly in the field of Gen AI, are where banks are increasing their investments. This trend is expected to continue in the future.
How can generative AI impact the BFSI sector, and what are some potential use cases and advantages?
The development of Gen AI and the progress in large language models have significantly impacted the business world. There are 2-3 key areas where these advancements are making a difference. While the use of AI and ML in these areas is not entirely new, the latest improvements in Gen AI are taking them further.

The first area is customer experience enhancement. Thanks to advancements in large language models, banks can now use them more effectively to personalise customer experiences. Banks are already witnessing the emergence of use cases in this area, and Coforge is actively involved in developing some of them. The second area is operational analysis, where valuable insights can be extracted to enhance efficiency.
The third area pertains to research analytics, whether it's conducting economic research or analysing specific companies, particularly from a commercial banking perspective.
These three areas are already utilising these technologies, and we are actively exploring additional use cases for them. There is significant potential for growth in these areas moving forward.

How does data security and privacy play a role in the BFSI sector, and how does your company address these concerns?

Technology advancements offer opportunities but also increase vulnerability. When it comes to Gen AI, many banks are implementing it cautiously to mitigate potential risks, avoiding exposure of live data.
Cybersecurity has become a major concern, not only for banks but also for individuals like us. As we embrace advanced technologies to boost efficiency, we inadvertently open ourselves to higher risks. Addressing these challenges is crucial. At Coforge, we're committed to crafting precise solutions, especially in service security and related domains.

What banking products and solutions do you offer, and are you developing any new ones?
We are a service-focused company, not a product-centric one. Our strategy has always revolved around collaborating with products to provide a tailored solution. Think of us as facilitators. For instance, during a cloud migration, we establish a framework to streamline and customise the process, ensuring that anyone adopting the product or solution can do so efficiently and effectively.

In our automation journey, we prioritise the low code and no code approach. We've honed in on how to apply these solutions effectively in the financial sector. Through our framework and accelerators, we enable bankers to seamlessly integrate these tools into their workflows, ensuring they choose the right products to maximise value. Additionally, we're also working on Gen AI, focusing on specific use cases in banking, such as enhancing customer experiences, optimising operational metrics, and advancing research efforts.
Our approach revolves around tailoring solutions to empower end-users to derive maximum value from the products available in the market.
Could you give us some flavour of your clients and your recent partnerships?

We collaborate with the top five out of the 100 largest global banks and seven of the top 25 US banks. Additionally, we partner with two of the top five central banks. Furthermore, we work with more than 200 financial institutions, including insurance and BFSI sectors.

What are your top goals for the future, and how do you see these goals aligning with the evolving technological landscape?
Coforge's BFSI journey has been nothing short of remarkable. In the past 4-5 years, we've achieved nearly a 40% compound annual growth rate, primarily thanks to our comprehensive approach to the business.
Our success can be attributed to two key factors. First, our laser focus on leveraging both domain expertise and technology, enabling us to be highly agile and provide tailored solutions to our stakeholders. Even in today's challenging environment, we remain confident in our growth prospects because we consistently deliver value.
Secondly, consumers who were once resistant to new models are now embracing change. For instance, banks that traditionally adhered to a DNA model are now eager to adopt managed services and embrace cutting-edge technology to unlock new value.

Our commitment is unwavering, and we will continue to intensify our efforts while staying true to our established strategy. Our primary goal is to harness pivotal technologies and customise them to specific contexts, ensuring that they not only work successfully but also deliver real benefits. We will focus on the selected 3-4 technologies that have proven their effectiveness in the current landscape.
---