Mainframe technology offers unparalleled longevity: Ensono's Raj Bagga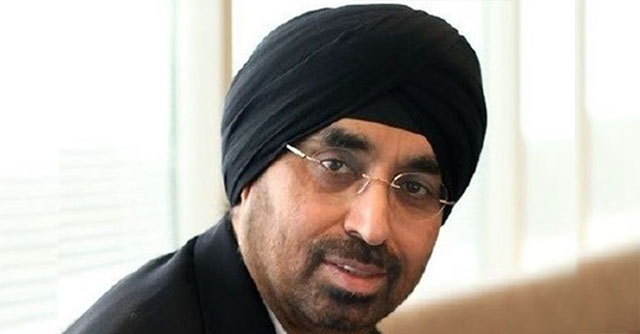 US-headquartered Ensono is one of the leading mainframe services providers in the world. It was incorporated in India in 2018 and since then, has established offices in Pune (India headquarters), Chennai, and Bengaluru. Of the total employees, about 1,500 of them are in India, which is expected to grow to 1,600 by this year's end. TechCircle interviewed Raj Bagga, managing director, Ensono India, about the company's strategy and the current state of the mainframe technology domain.

Bagga joined Ensono in 2018 as part of a $405 million merger and acquisition (M&A) deal between Ensono and Wipro Hosted Data Center business. At the time, he was the head of the Wipro Data Center Business entity in the US, a role he served in for three years between 2015 and 2018. "I moved to Ensono as part of M&A, along with about 950 plus employees in my team. About 450 of these employees were from India, 300-350 in the US, and the rest in Germany besides the UK," said Bagga.

Currently, Ensono offers a host of managed services, including mainframe-as-a-service and cloud computing. "In terms of scale, our services have certainly grown from where we started. Overall, more than half of our business is derived from mainframe offerings, the rest is public and private cloud, native application development, and modernisation services," said Bagga. "After Kyndryl, we are the second largest mainframe service provider. Basically, we provide mainframe-as-a-service. The way you have a cloud service, we provide that same platform on the mainframe side."
Ensono is working on the entire stack of mainframe technology, said Bagga. This includes batch operation, batch scheduling, and database management. Batch operation is the largest offering to Ensono's clients. "This (mainframe offerings) is our fastest growing business. This is because, in terms of volume, the longevity of the services mainframe technology provides is unparalleled by any other platform."

One of the major challenges faced by mainframe technologies is the talent crunch. Bagga said that Ensono is trying to bridge the gap by offering several training and skilling programs. "So, there are at least five to six programs we are currently running for skilling purposes. These programs have helped us build a talent pool by which we are able to provide solutions to our clients," he said.

In terms of client base for mainframe technologies, the banking and financial services (BFSI) and government sectors. "Our biggest customer base is BFSI followed by government and healthcare. These sectors prefer mainframe because of the robustness, security, and steadiness that this technology offers." Over the last few years, Ensono has acquired companies like Amido, a cloud-native consultancy company; ExperSolve, a mainframe modernisation firm; and cloud-native and data engineering firm AndPlus.
Amid evolving technologies, especially in the cloud computing domain, mainframe technology is often considered archaic. However, several reports suggest that the technology is growing year on year. A recent study by market research firm Allied Market Research found that the global mainframe market generated $2.9 billion in 2022, and is estimated to reach $5.6 billion by 2032, with a CAGR of 7.3% from 2023 to 2032.

Another IBM research showed that organisations are 12 times more likely to leverage existing mainframe assets that rebuild applications from scratch. Last month, IBM also launched a generative AI tool called Watsonx Code Assistant for Z for businesses to accelerate their mainframe application modernisation. Notably, IBM and Ensono are also long-standing partners for mainframes.

---